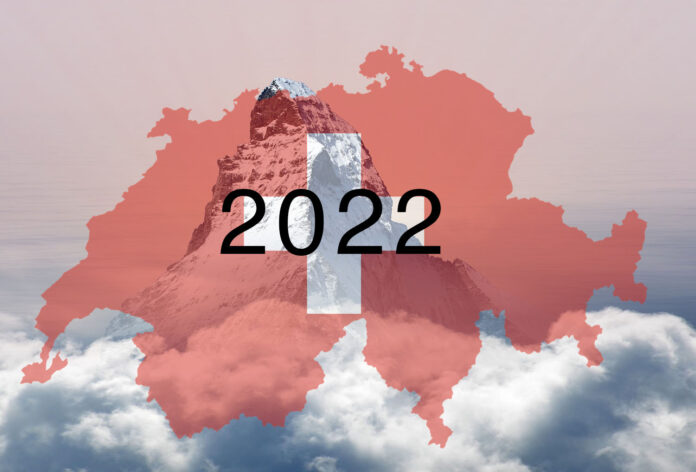 [bsa_pro_ad_space id=4]
On 24th November 2022, Swissmint ushers in a new era. In addition to the new 20 franc Mani Matter silver special coin and the last Christmas coin set, Swissmint is launching a new alloy for its silver coins and a new brand: "Eidgenössische Sondermünzen" (Swiss special coins).
From now on, all special coins will be sold under the new "Eidgenössische Sondermünzen" brand. They have a clear aim: to share Swissmint, its traditions and its history with the world. To coincide with this change, the Swissmint is changing the product portfolio and some aspects of sales:
The new brand is accompanied by a new magazine, a new website and various changes to the packaging.
The Christmas coin sets, all the folders and the trial mintings will be discontinued.
Baby and birthday coin sets will be given a new packaging, and the medals will be the same.
The silver coins will now be made of an alloy containing .9999 fine silver instead of .835. The price for the new silver products in proof quality will change to CHF 79.
As a general rule, only coins with a certificate from the artist will be numbered.
New issues will be communicated centrally via the Swissmint website or specialist magazines; order forms will no longer be sent. You can follow the Swissmint on Facebook or Instagram, where they post regular news.
You can find the issue dates for 2023 on the website or in the magazine.
20 Franc Mani Matter
The Mani Matter silver coin is the first issue to use the new alloy with .9999 fine silver. We have compiled more detailed information here.
2022 Christmas Coin Set
The 2022 Christmas coin set will be the last. As a result of the low demand, the Swissmint is optimizing their product range, so there will be no further Christmas coin sets as from 2023. It combines the 2022 circulation coins with a Christmas medal. The medal depicts a trumpet-blowing angel and snow stars on the front, and the star of Bethlehem on the reverse. The 2022 Christmas coin set comes in brilliant uncirculated quality, with a mintage of 1,500 coins, and is part of the subscription.
For more information on the new coins, visit the website of Swissmint.
All coins of the Swiss Federation can be found in our Cosmos of Collectibles database.
If you don't wish to miss any new issue, subscribe to the bi-weekly Cosmos of Collectibiles newsletter.
A 25 franc gold coin celebrating the Swiss watchmaking industry was recently released.
If you want to know exactly how Swissmint creates Swiss coins, we recommend this article.