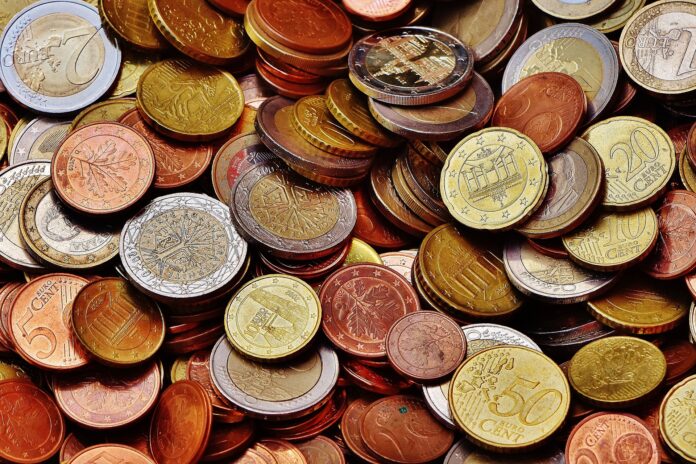 [bsa_pro_ad_space id=4]
The European Commission wants to make life easier for euro users by abolishing 1- and 2-euro cent coins and by rounding cash payments. But before this happens, you, the citizens, are invited to give your opinion in a consultation! What is all this about?
Is Small Change a Luxury Product?
About 342 million citizens in 19 member states of the EU use the euro to pay in their countries. In addition, there are four countries outside the EU that adopted the euro: Vatican City, Andorra, Monaco and San Marino. Ever since euro cash was introduced, the European Commission has been monitoring the costs arising from issuing cash. The Commission already stated in its reports of 2013 and 2018 that they would like to eliminate the smallest coins.
In fact, the production costs of 1- and 2-cent coins exceed their value. And an increasing amount of them is being issued. In 2002, 1- and 2-cent coins accounted for 35% of all minted coins, by the end of 2017 they almost accounted for half (48%). The reason for this is that people stockpile them at home: although many people receive these coins as change, they do not spend them afterwards; a one-way street of usage. Added to this, of course, there are ecological aspects such as high resource consumption and transport.
Abolishing 1- and 2-Cent Coins until 2022?
As a result, cash payments are already being rounded in five euro countries – in Belgium, Finland, Ireland, Italy and the Netherlands, 1- and 2-cent coins are already water under the bridge. However, the European Commission wants to "harmonise" the situation: they would like all euro countries to round cash payments according to the same rules in order to eliminate the need for the smallest denominations. One argument against the rounding of payments is that retailers would raise their prices. This does not seem to be the case in the countries that already adopted rounding rules. However, and unlike the present situation, uniform rules throughout the eurozone might result in 1- and 2-cent coins losing their status as legal tender.
In the last quarter of 2021 the European Commission will submit a legislative proposal – or will they not? There is also the option of sticking to the status quo. Whether the Commission submits the proposal or not will depend on the feedback of the public.
Give Your Vote!
On 28 September 2020, the European Commission started an Inception Impact Assessment, a public consultation inviting both those involved in the process, i.e. national banks and mints, as well as citizens to give their opinion. The European Commission may not expect to receive statements against their idea because, as the latest surveys show, a clear majority is in favour of abolishing 1- and 2-cent coins.
However, the assessment is also supposed to clarify whether there are groups that would like to continue using the smallest denominations and why. The survey runs until 26 October. Then the results will be analysed and a second feedback round will be held until 11 January 2021.
The feedback will be published on the website of the European Commission, the survey is available in English as well as in numerous other languages of the European Union.
Some comments emphasise the cultural value of coins and are concerned about a further suppression of cash. Whatever you think about it, and even if it is "just" non-binding feedback: speak your mind and make sure that the result of this survey is realistic and takes different perspectives into account!
Here you can access the public consultation "Uniform rounding rules for cash payments in euro". (You have to register with your email address.)
We published a detailed article on Italy stopping the production of 1- and 2-cent coins in 2018.
We often reported on the subject of cash and its importance for our society: here you can find a new study proving that cash is a public good, here you can learn why cash is irreplaceable and here you find out that there is no evidence indicating that Covid-19 can be spread via cash.