[bsa_pro_ad_space id=4]
The coronavirus currently determines daily life all over the world: stay home if possible, keep distance when you're outside, wash your hands. A few general rules are supposed to help us get through everyday life as safely as possible. At the same time there's a lot of uncertainty as governments have different opinions about what are appropriate and reasonable restrictions in order to protect people. A stricter approach of some people can lead to uncertainty of others as to whether they should take additional measures, too. Cue: mandatory face masks.
When I'm grocery shopping I wonder: is cash safe or are we carrying the coronavirus in our wallets?
Wash Your Hands or Wash Your Money?
At the beginning of April, the media reported that Thailand is issuing 31 billion new coins to cover its cash demand. Coins and banknotes which had been in circulation before will be collected for a thorough clean-up. In order to eliminate the virus SARS-CoV-2, the money will be treated with ultraviolet light at 200 degrees Celsius. According to press reports, the Thai government recommended people at home to clean cash with detergent or alcohol and to let it dry under the sunlight.
Thailand is thus following the example of China, where banks disinfected, sealed and stored banknotes for 7 to 14 days before putting them back into circulation as early as in February. There are reports about similar measures taken by South Korea, Costa Rica, Russia, Indonesia and Iran. Even the Federal Reserve is said to quarantine banknotes from Europe and Asia for 7 to 10 days. In fact, virologists explained that studies have shown that the coronavirus can survive on surfaces for up to 9 days. In contrast, the WHO and the company De La Rue refer to results of their own studies which show that the virus can only survive on banknotes for a few hours.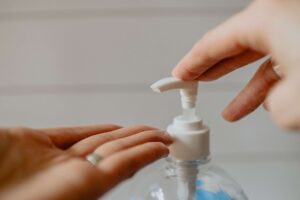 Is Cash a Risk?
Can these viruses transmit COVID-19 to humans from surfaces? In Germany, the Federal Institute for Risk Assessment (BfR) is responsible for such issues. A BfR survey demonstrates: 45 percent of those questioned are worried that they could catch the virus from contaminated cash. At the same time, the BfR points out that not a single case has been recorded worldwide in which a contamination occurred by touching a surface. It might be possible, theoretically, but is extremely unlikely in the light of what we know so far.
That's why, the public health institute of Germany (Robert Koch Institute) does not discourage the use of cash. This recommendation is in line with that of the WHO and the US Center for Disease Control and Prevention. Those who use coins and banknotes for payments have to adhere to the same hygiene rules as everybody else: wash your hands, wash your hands, wash your hands.
Why is money with pathogenic agents not necessarily dangerous for health, which coins can be swallowed by toddlers without any major risk and what exactly are bacteria and viruses in the first place? Find out all of this in our first MindWorld Compendium "Coins and Good Health".
Reuters, CNN and CNBC reported about how different countries are dealing with the issue of cash and the coronavirus. And MarketWatch explained the WHO's opinion about it.
On the BfR website you can read the institute's risk assessment (in German).
Wash your hands especially well after withdrawing money: ATMs are actually quite dirty!
And credit cards are even dirtier, as a US study demonstrates.
On the other hand, it's important to recognize the value of cash even in these days. Recently, a study found that cash is a public good.
We also have a two-part interview about this study, here you can read part 1 and part 2.