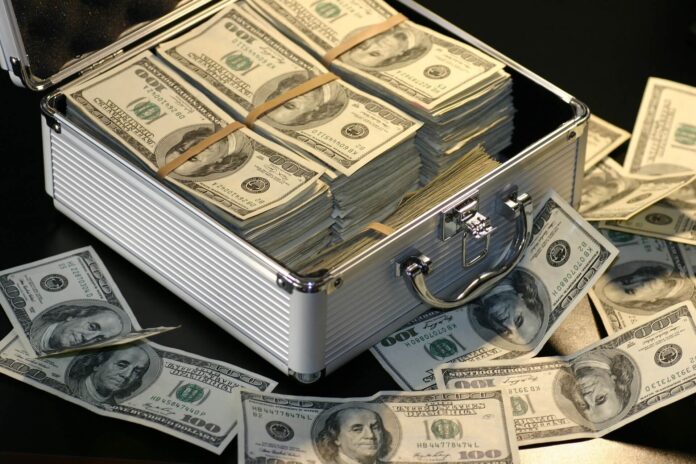 [bsa_pro_ad_space id=4]
Cash occupies a special position among all means of payment. It contributes to the public infrastructure and can be considered a "public good". That is the result of a study carried out on behalf of Cash Matters. This movement was founded in 2017 by the International Currency Association (ICA) in order to raise the public's awareness of the importance of cash. The scientist Dr. Ursula Dalinghaus explained in her current study "Virtually Irreplaceable: Cash as Public Infrastructure" that there are five arguments in favour of cash as a means of payment:
Cash is the only form of payment that is independent from its issuer. Once the banknotes are withdrawn, only the user himself can control how the money is used.
The result is that cash can be held by its users separate from the prying eyes of banks, private companies, or governments.
Cash is an anchoring point in the financial system. Especially in times of crisis, coins and banknotes guarantee that citizens can decide independently about how to store wealth and how to spend money.
Cash is public money. It can be used free of charge and is not controlled by a private company with economic interests.
Cash is a public infrastructure. Citizens can instantly settle a transaction in central bank money at face value. In contrast to all digital payment forms, the payment with cash money does not require a third party or intermediary for the payment to settle. Consequently, cash is a deliberative tool for the political and economic activity of the citizens.
If you would like to take a look at the study, you can download the whitepaper in PDF format.
You can also read an interview with Ursula Dalinghaus.
Ursula Dalinghaus carried out another study on behalf of Cash Matters in 2017: "Keeping Cash: Assessing the Arguments about Cash and Crime"
Find out more about ICA on the website of the International Currency Association.
In 2018, Wolfram Seidemann, CEO of Giesecke+Devrient, was elected chairman by the ICA. We reported about it and also presented Cash Matters.
In our archive, you can find several articles on this topic. For example: