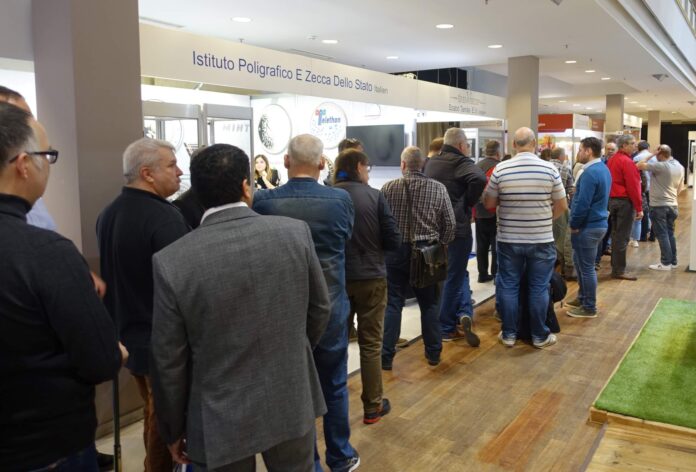 [bsa_pro_ad_space id=4]
The World Money Fair 2021 will not take place in January in Berlin as previously planned. On 2 November 2020, the organisers announced in a press release that the fair will be "postponed to a later date and time". However, that only seems to be the plan regarding the "real" event.
Parts of the fair will take place in the virtual space during the original dates of the fair, that is from 29 to 31 January. It is planned that coin dealers will present their goods online, the organisers will provide virtual meeting rooms, and the annual lecture series of the Media Forum and the Technical Forum will also be held online.
Further details are to be announced within November. We will keep you updated.
Until now, the official website does not provide more detailed information.
In this article, you can read (and see) what the World Money Fair 2020 offered to exhibitors and visitors.
Recently, the New York International Numismatic Convention, which had also been scheduled for January, announced that the 2021 event will be cancelled due to the pandemic.
How to shift a fair into the virtual realm TEFAF 2020 New York has just demonstrated.