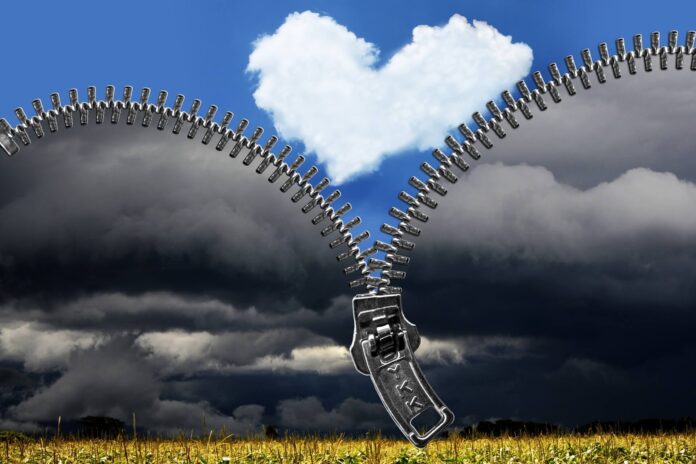 [bsa_pro_ad_space id=4]
We all remember how it went down in spring: the new coronavirus was spreading fast and events had to be cancelled one after another, some at the very last minute. Up to this point, coin fairs were completely out of the question; even auctions were held predominantly online and rarely as public auctions. But now, things are starting up again in Europe; various coin fairs have been announced for September: Prague, Houten, Bern and Dresden. Let's take a look at how organisers are dealing with the challenges of the pandemic.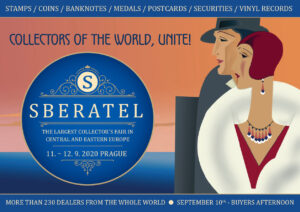 Sberatel: The Largest Collectors Fair in the Heart of Europe
At this Prague-based fair, which is held twice a year, collectors can browse a wide range of coins, medals, banknotes, bonds, postage stamps, postcards, telephone cards, minerals and precious stones, all under one roof. With more than two hundred exhibitors, it is the largest fair of its kind in Central and Eastern Europe. After the spring fair had to be cancelled, the organisers announced that the autumn fair would be taking place on 11 and 12 September.
Of course, all visitors will be required to wear a face covering. If you are visiting the fair and you don't have a mask, you can buy one at the information office.
This year, the fair will be held in Hall 1, the largest on the site: its size allows for greater distance between stands, while its high ceilings ensure effective air circulation. To control the flow of visitors more effectively, the hall will be divided into five separate sectors. No more than 500 people will be allowed in each sector at any one time. Hand sanitiser will be provided at the doors leading between different sectors.
The fair will be open on Friday from 10 am to 6 pm and on Saturday from 10 am to 5 pm. Day tickets are available for CZK 100 (approx. 3.80 euros), dealer tickets for 500 CZK (approx. 19 euros). Admission is free for children and young people up to the age of 18 – and for women!
The 20th Coin Fair in Houten
On 19 September, one week after Sberatel, the 20th Muntmanifestatie coin fair will be held in Houten (the Netherlands). This time, tickets for the largest coin and banknote fair in the Benelux Union will be sold exclusively online (from 1 September)! This means guests can avoid long queues at the ticket counter. However, Expo Houten will require visitors to give a binding COVID-19 self-declaration statement on arrival. There will also be two fixed admission times (similar to museums): visitors can either attend the fair from 9.30 am to 12 pm or from 1 pm to 6 pm. Admission costs 5 euros; there are various stand models available for dealers costing 52 or 70 euros. (The event organiser has already clarified that all stand fees paid will be refunded if the fair cannot go ahead.)
In order to prevent infection, there will be separate entrances and exits, widened paths with arrows indicating which direction to walk in, hand sanitiser dispensers and an improved air circulation system. By now, masks and social distancing are standard requirements.
BERNA 2020
19 September will also see the return of BERNA, the coin fair held by the Numismatic Association of Bern. From 9 am to 4 pm, visitors can browse all the coins, medals, banknotes and historical bonds on offer. A set of mandatory safety guidelines has been developed for the BERNEXPO site, where the fair will be held, that obviously must be observed by all visitors. Masks will also be mandatory on the BERNA site.
Dresden and Riccione
On 5 September 2020, one of Germany's largest collectors fairs will be held for the 94th time in Dresden. The fair will be held from 9 am to 2 pm in the Alte Mensa of TU Dresden. Alongside other collectors items, there are traditionally a lot of coins on offer here. The hygiene guidelines are mainly based on the 'Hands/Face/Space' rule: wash and sanitise your hands regularly, wear a face covering and keep your distance from other visitors. Exhibitors can still reserve tables (from 22.50 euros).
Even in Italy, which is only gradually recovering from the shock of the coronavirus crisis, organisers are tentatively pushing ahead with their events. There is currently a numismatic conference taking place in Riccione, on the Adriatic Coast, which was preceded by a coin fair with over 100 exhibitors.
It is still open whether the well-known fair in Verona will go ahead in autumn.
Cautiously Optimistic
Nothing is certain; there's always a chance that things won't go as planned. But unlike in March, we're prepared for that. Let's be optimistic (albeit cautiously) and wish the organisers every success! Collectors will be very grateful for their courage.
If you do attend one of these events, please observe the hygiene guidelines of the respective country – as well as those of your own country (possible travel warnings). We all know how quickly conditions can change.
Sberatel has provided detailed information for visitors, including its hygiene concept, general information and answers to the most pressing questions.
Here is the website for Muntmanifestatie Houten.
You can book tickets on the Expo Houten website via this link.
Here is the website for BERNA.
BERNEXPO has published information about its COVID-19 measures.
If you're interested in going to Dresden, you can find all the information you need about the fair here.