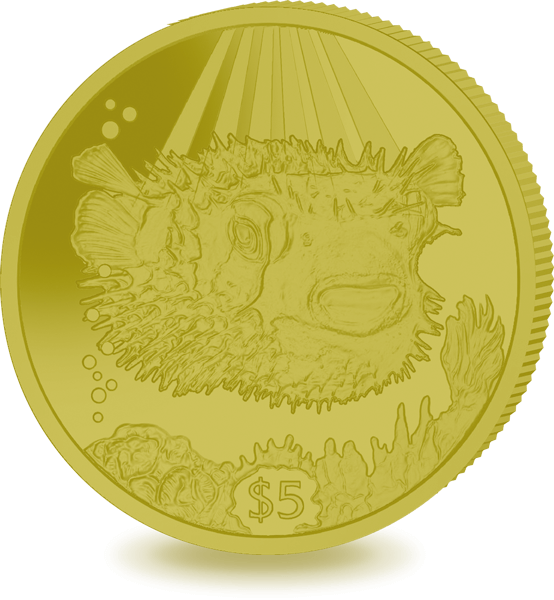 [bsa_pro_ad_space id=4]
The tropical waters around the British Virgin Islands are home to a profusion of marine wildlife and the underwater world in this area is a magical place. There are over 400 fish around the British Virgin Islands and it is one of these – the Porcupine Fish – that features on the new Titanium issue that is being released on behalf of the British Virgin Islands Government.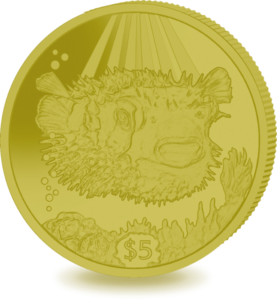 The Porcupine Fish can be found in shallow temperate and tropical seas worldwide. This particular fish has the ability to inflate its body by swallowing water or air, making it appear much rounder. This increase in size then reduces the number of potential predators. This amazing fish then has a second defense where sharp spines radiate outwards when their bodies are inflated.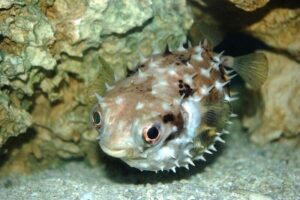 The Porcupine Fish is mentioned by Charles Darwin in his book The Voyage of the Beagle. He particularly noted how the fish can swim quite well when inflated, although this did mean that they swim upside down due the increased buoyancy.
The design on the coin features an inflated Porcupine Fish with its spines extended in the tropical waters. The coin is available in Golden Yellow Titanium and Cupro Nickel and continues Pobjoy's extremely popular series of coins featuring various wildlife and marine life from Overseas Territories.
As Titanium reacts very differently with every strike, each of the Titanium coins are technically different and vary slightly in colour. There is also a lined effect that is present on the coins which is unique to this particular metal. The obverse of the coin features the exclusive Pobjoy Mint effigy of Her Majesty Queen Elizabeth II.
The coin is available on the Pobjoy Mint website.
Other animals feature in Pobjoy's wildlife and marine life series include the Triggerfish, Manta Rays and the Yellow Tree Frog.
You can find out more about the Porcupine Fish in the Encyclopaedia Britannica.