[bsa_pro_ad_space id=4]
The Red-footed Booby is a large seabird which, as its name suggests, has red feet. Found extensively in tropical areas, it is particularly apt that this magnificent bird features on the new Titanium issue released on behalf of the British Indian Ocean Territory.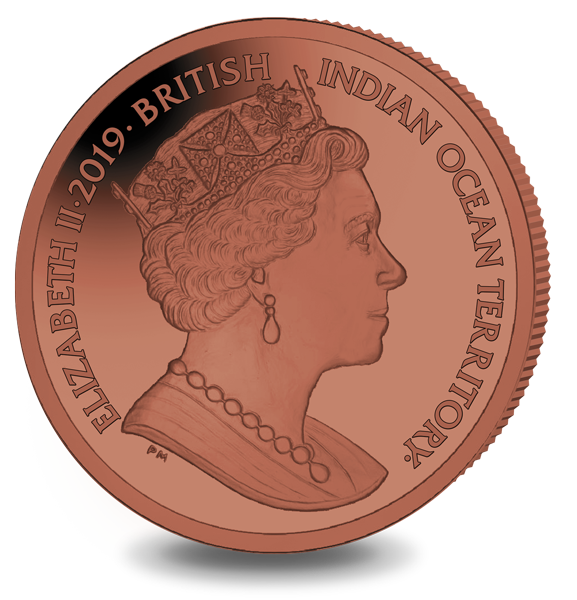 This particular bird is the smallest member of the booby family at about 70cm in height but they are very powerful and agile fliers, although their take-off and landing skills leave a lot to be desired. They are amazing divers and plummet into the sea at high speeds in order to catch their prey which consists of small fish and squid. The Red-Footed Booby breeds on islands in most tropical oceans but when it is not breeding it spends most of its time at sea so is very rarely seen outside of the breeding colonies.
The design on the reverse of the coin, which has been produced in stunning Red Titanium, features an adult Red-Footed Booby with its chick. The obverse features the Pobjoy Mint exclusive Effigy of Her Majesty Queen Elizabeth II. As Titanium reacts differently with every strike, each of the 7,500 Titanium coins are technically different and vary slightly in colour. There is also a lined effect that is present on the coins which is unique to this metal. The coin is also available in Unc. Cupro Nickel.
For more information please visit the Pobjoy Mint website.
You can learn more about the red-footed booby on the National Geographic website.