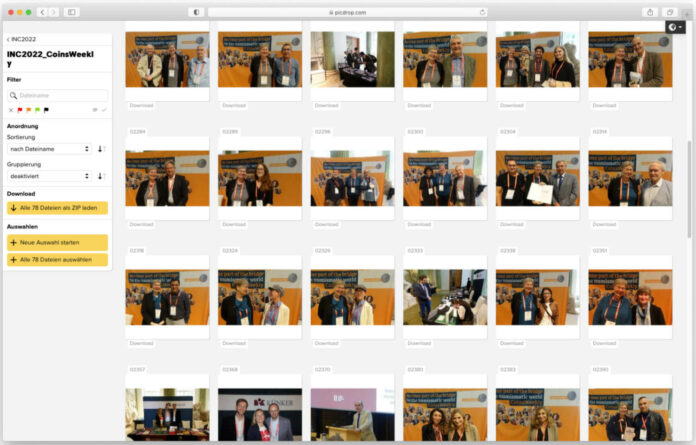 [bsa_pro_ad_space id=4]
The XVI International Numismatic Congress in Warsaw 2022 was a euphoric mega event of the numismatic world. We at CoinsWeekly as well as the Künker auction house and the Samlerhuset Group took numerous pictures. Many participants were happy to have their picture taken, and some could take these photos home with them. For all those who did not get a photo or would simply like to reminisce, these three INC sponsors have made their pictures available for free download (for private use):
We added further photos to our gallery.
We would like to thank Künker and Samlerhuset for making their pictures available, we are sure that the participants won't be the only ones to happily take up this opportunity.