[bsa_pro_ad_space id=4]
The Argentine movement to promote ancient and medieval numismatics ADVENTVS will be presenting an innovative exhibition, "Mythology on Coins from Greece and Rome", at the Banco Provincia Museum in Buenos Aires. It will be on display until October 3, 2019.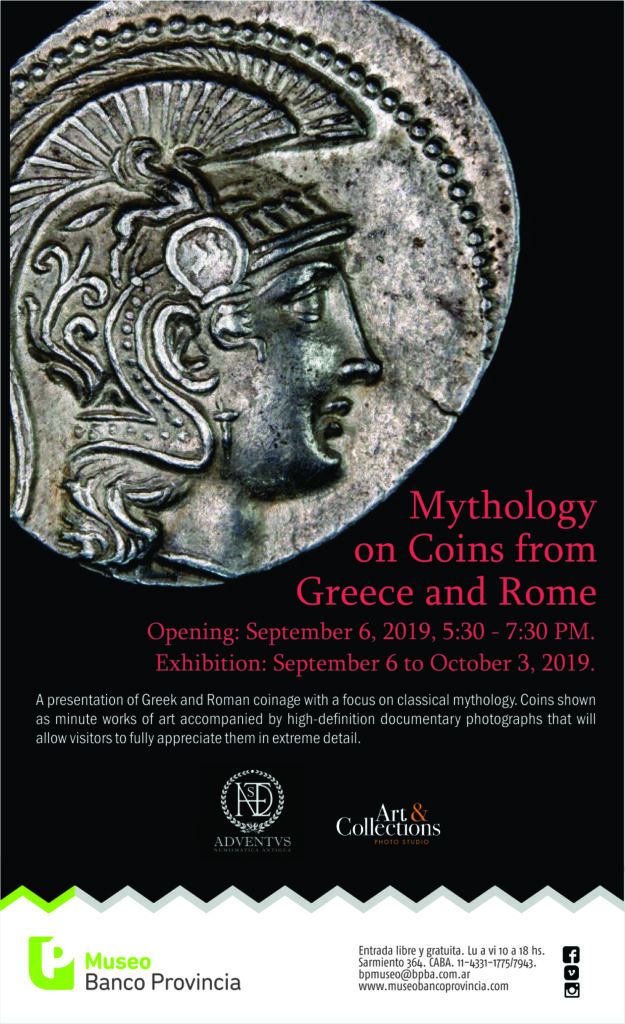 The exhibition will feature fine examples of classical deities portrayed on ancient coins, along with texts and massively enlarged high-definition photographs of the coins themselves, to capture every detail on their designs. It will be the first time such an exhibition takes place in Argentina (maybe in all of South America), making it an excellent opportunity to fully enjoy ancient art on coins and die engravings.
For further information is available on the ADVENTVS website as well as on the Banco Provincia Museum's website.
And if you feel a need to brush up on your Greek Myths, why not start with on our article on Dionysos.