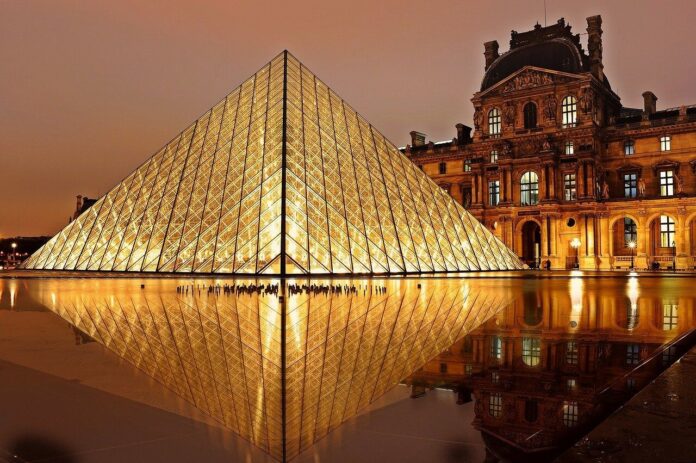 [bsa_pro_ad_space id=4]
What makes a museum? This is one of those questions that seem to be trivial at first glance but are very explosive precisely because they are so fundamental. Nothing less than the existence of the International Council of Museums (ICOM) is at stake. The highest umbrella organisation for museums unites under its roof 118 national committees, 30 committees that represent museum specialisations and about 37,000 people that are ICOM members. In 1946, the very year of its foundation, ICOM defined (in cooperation with the UNESCO) what a museum is.
Museums Conserve and Interpret Cultural Property Items
Since then, ICOM has been arguing that there are several basic elements that constitute a museum (even though minor changes were made over time): museums conserve and interpret items of the natural and cultural heritage; museums are understood as spaces where culture is communicated, where an intercultural dialogue occurs and where discussion and education takes place. In short, these are the five "pillars": acquire, conserve, research, communicate and exhibit. However, especially in the US, Denmark and Australia, experts no longer find this definition to be enough.
The Museum of the 21st Century: Modern or Wishy-Washy?
A scandal occurred at ICOM's 25th general assembly in August 2019 in Kyoto. The ICOM board, especially president Suay Aksoy and Danish curator Jette Sandahl, had surprised their members shortly before with a supposedly more modern definition. According to the new definition, museums should from now on be understood as "democratising, inclusive and polyphonic spaces for critical dialogue about the pasts and the futures. Acknowledging and addressing the conflicts and challenges of the present, they hold artefacts and specimens in trust for society, safeguard diverse memories for future generations and guarantee equal rights and equal access to heritage for all people." They should also be "participatory" and "contribute to human dignity and social justice, global equality and planetary wellbeing." In a nutshell, museums are supposed to become sort of an NGO that does not only provide people with knowledge about their past but also shapes their opinion according to a specific (and mainly western) world view.
According to The Art Newspaper French museologist François Mairesse recently resigned from a commission led by Danish curator Sandahl. In his opinion, the new proposal "did not reflect the discussions held" over the past years. According to Mairesse, the text is no clear definition but an assemblage of currently fashionable values and overall way too complicated. Even the Louvre could not meet all these requirements, and many other museums couldn't do that at all. Most importantly, lawyers could invoke such an imprecise and wide-ranging definition – which would have severe consequences.
Many other ICOM members shared his opinion. They argue that a central aspect of the former definition is lost, namely that museums mainly conserve physical items from the past, carry out research on them and provide information. The chair of ICOM France, Juliette Raoul-Duval, is said to have denounced the definition proposal an "ideological manifesto". According to a report in The Art Newspaper, former ICOM director Hugues de Varine considers the proposal to be an "ideological preamble" with "over inflated verbiage" which "does not distinguish a museum from a cultural centre, a library or a laboratory".
Revolution and Counter-Revolution
At the general assembly, France and 28 other committees requested that the vote be postponed indefinitely. This was approved by 70% of the participants.
In March 2020, several national committees invited ICOM members to a meeting in Paris. Sandahl refused to come and proposed that a new vote on the definition be held in June 2021. The majority of the board rejected this. Sandahl's reaction was resigning from the board, five other members – including President Aksoy – followed her example due to "a lack of support from the Paris-based secretariat".
The new president, Alberto Garlandini from Italy, wants to overcome ideological divisions and lead a constructive discussion. However, there seems to be a need for discussion beyond the question of how to define a museum. It is said that African delegates have accused western countries of obstructing attempts towards decolonisation and the restitution of looted cultural property items. Another minefield.
Meanwhile, Juliette Raoul-Duval warns that these issues are about ICOM's future. She asks: "Should we become a political tool, mostly led by scholars, or stay a professional association, guided by professional criteria?"
For the time being, several strategic meetings are planned: a virtual general assembly in July 2021 and a "real" one in Prague in 2022. Apparently, they try to actively engage members in the discussion to prevent the worst case scenario from happening: a complete collapse of the International Council of Museums.
The Art Newspaper reported in detail on the debates at ICOM. On the General Assembly of 2019, the decision made in Kyoto, and the resignations in June 2020.
You can find the current definition in a statement available on the ICOM website.
And this is the ICOM website.
Here you can find a first message by the newly appointed ICOM President Alberto Garlandini.