[bsa_pro_ad_space id=4]
Kolbe & Fanning Auction 165
Kolbe & Fanning Numismatic Booksellers announce Auction 165 to be hold on Saturday, 3rd December 2022. The sale includes a wide variety of rare and out-of-print works on coins, medals, and paper money from antiquity to the present, including material from over two dozen consignors.
Some highlights of the sale include:
Lot 7: a complete set of Jean Babelon and Pierre d'Espezel's significant journal Arethuse, on ancient art and coinage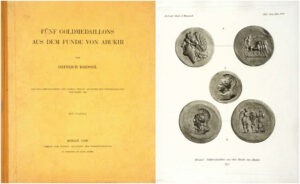 Lot 26: Heinrich Dressel's important 1906 publication on the Abukir Find of magnificent ancient gold medallions
Lot 32: Herb Kreindler's heavily annotated personal set of bidbooks from the Gemini series of auctions
Lot 109: an outstanding complete set of Visconti & Mongez's incomparable Greek & Roman iconography, published in seven massive folio volumes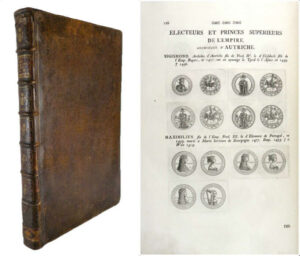 Lot 131: the extraordinary 1756 folio volume illustrating Maria Theresa's silver coin cabinet
Lots 169: Robert W. McLachlan's foundational 1886 Canadian Numismatics, one of only 100 copies printed in book form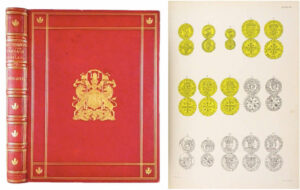 Lot 215: a beautifully bound copy of James Wingate's 1868 Illustrations from the Coinage of Scotland, in the original full crimson morocco
Lot 236: the deluxe limited edition of A California Gold Rush History, by Q. David Bowers, extravagantly bound with gold dust from the wreck of the S.S. Central America
Lot 309: a remarkable collection of 84 different auction catalogues issued by Ed Frossard, one of the most important 19th-century US coin dealers
Lot 382: the extremely rare illustrated 1847 second edition of John L. Riddell's The Branch Mint at New Orleans, only the second copy to have come to market
You can view all lots of sale 165 in the online catalog.
For further information, visit the website from Kolbe & Fanning.