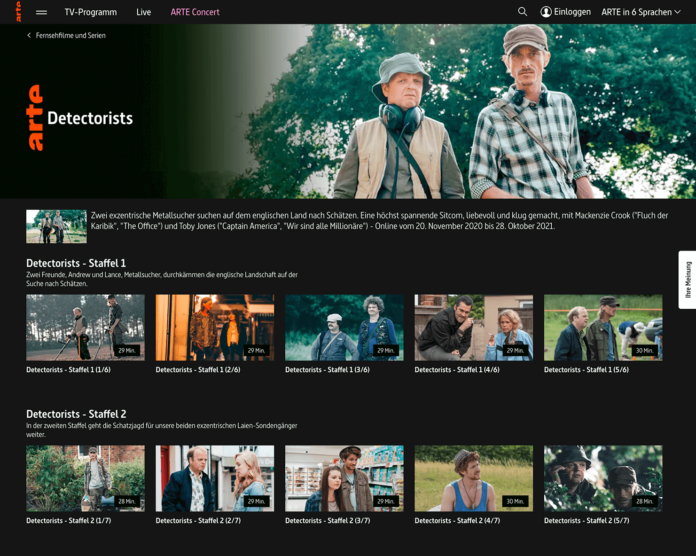 [bsa_pro_ad_space id=4]
Do you know the "Holocaust" miniseries of the 1970s? In West Germany, which was spoilt by success at the time, the American series was broadcast for the first time in 1979 and triggered a discussion about the German crimes of the Holocaust throughout the country. It achieved what thousands of history lessons had failed to do. The series made the descendants of the perpetrators identify with the victims and ask their parents whether they had also been involved. After the broadcast of every episode, TV stations held open discussions and participants were invited to call in via phone. 23,000 people spoke up. And after that, everything changed. People say that one of the reasons for the abolition of the limitation period for murder, which was adopted by the German Parliament in 1979, was the change in public opinion brought about by this television series.
"Holocaust" did not achieve its goal by relying on drastic effects. It applied the possibilities of a soap opera and made its viewers identify and suffer with the protagonists. This compassion changed the mentality of the Germans more effectively than any appeal to reason could have.
Films as a Mirror of Reality
My point is certainly not to compare the Holocaust with any other form of stigmatisation. On the contrary. To me, this case is merely a prime example for the extent to which films shape our perception of reality. They show us realities that we had no idea of before. And they spark discussions on topics that were taboo before.
The collaboration of state archaeologists and private detectorists is a taboo subject in many countries. Anyone who mentions the British Portable Antiquities Scheme to an employee of a state office for the preservation of historical monuments in Germany will notice how hardened the fronts between both sides are. A genuine and fact-based discussion about pros and cons, risks and opportunities is only possible with very few archaeologists.
Behind this background, it is encouraging to see that the European broadcaster ARTE now offers a British hit series about two detectorists with German and French subtitles for streaming on its website until 28 October 2021. Perhaps this delightfully funny series will gain enough popularity to initiate an open discussion about why searching with a metal detector is a popular sport in Britain that is enjoyed by all social classes.
Two Friends: Andy and Lance
If you appreciate dry British humour, you will love this series. It tells the adventures of Andy and Lance, two friends who are anything but the typical streamlined heroes we are used to from early evening TV programmes. Lance, played by Toby Jones, is a forklift truck driver at a vegetable farm and cultivates an uncritical devotion to his ex-wife, who has already found happiness with a pizza restaurant manager but enjoys to take advantage of her ex nevertheless. Andy Stone, played by Mackenzie Crook, who also wrote the series, dreams of becoming an archaeologist. In order to pay for his almost endless studies, he works for a temporary work agency that constantly keeps him busy with horrible jobs as a cleaner. Every weekend, the two forget about their depressing lives when they search the surrounding fields with their metal detectors for the big trove that could change their lives.
The Real Life
Lance and Andy certainly don't correspond to the image of glorified treasure hunters in the style of Indiana Jones. They are the quirky protagonists of a British comedy show and their characters were naturally adapted to the genre. However, their environment isn't farfetched from reality: the legal context of metal searching in Great Britain is presented in an indirect but very impressive manner. Thus, the two friends are delighted when a wonderfully odd farmer – who, according to village gossip, killed his wife and buried her on his farmland – gives them exclusive permission to dig in his fields. Anyone who has seen the first series of Detectorists will be aware that there are very strict rules in Britain regarding the question of which areas can be searched by whom with a metal detector: two nasty members of the rival detecting group "AntiquiSearchers" plot to deprive Lance and Andy of their permission.
The fact that metal detecting is a highly respected hobby in the UK that can only be accused of being a bit old-fashioned, is illustrated by Lance and Andy's friends from their club: the president of the club – watch out! He is interested in buttons and can talk for hours about these fascinating objects. – is a retired policeman.
Entertaining and Demystifying
The delightfully politically incorrect British comedy breaks with the myth of the criminal detectorist who wants to enrich himself from the heritage of mankind ad absurdum. It banishes the concept of an enemy upheld by many state archaeologists into the realm of fantasy, and, instead, presents people like you and me, with their strengths, their flaws, their law-abidance and their inventiveness when it comes to interpreting the law in their favour. Detectorists isn't a soap opera with shallow characters but anarchic entertainment that demonstrates how wonderfully the British know how to make fun of themselves.
So if you want to want to kill two birds with one stone, you should watch this series. You will learn a lot about how the Portable Antiquities Scheme works in everyday life in the UK. Perhaps, if you are reeeeally honest with yourself, Lance and Andy's club evenings will remind you of your own experiences – not in your local coin club, of course.
It  would be nice if the series Detectorists stimulated discussions once more about how to deal with archaeological heritage. Especially because – in view of the high expenses that were necessary due to the past pandemic year – funds spent on archaeological research are likely to decrease in the years to come.
Here you can find the ARTE website where you can watch Detectorists with French and German subtitles until 28 October 2021.
You can watch the original version of Detectorists in English on the BBC Four website.
There's a trailer for the Detectorists series on YouTube.
For the legal and administrative background of Detectorists, read our article 20 Years of Portable Antiquities Scheme.
By now, detectorists like Andy and Lance have found more than 1.5 million items, which have been recorded with the Portable Antiquities Scheme database and can be reviewed by scholars.