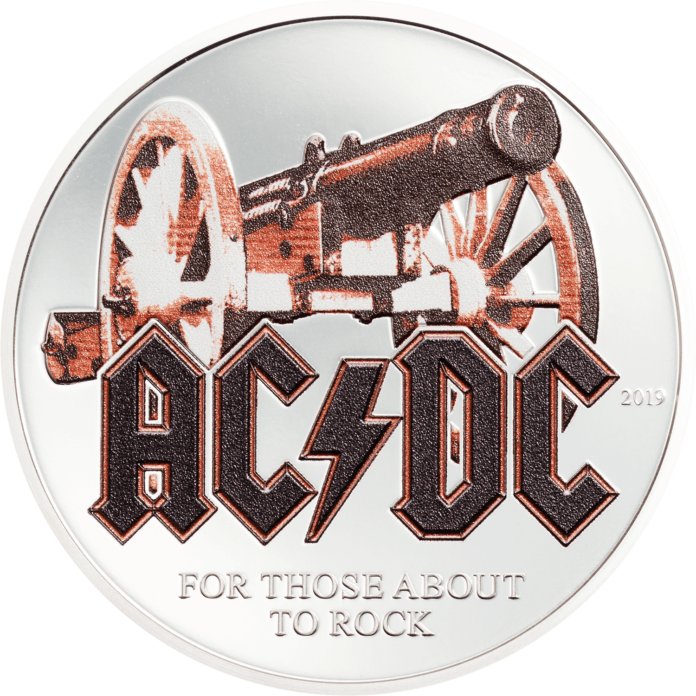 [bsa_pro_ad_space id=4]
With "For those about to rock", CIT Coin Invest AG releases the fifth issue of its AC/DC series. It is dedicated to the 7th international studio album and therefore to one of the most famous AC/DC songs: "For those about to rock. We salute you."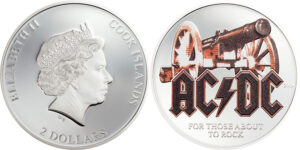 Description of the Coin
The obverse features the portrait of Queen Elizabeth II by Ian Rank-Broadley (initials: IRB); around, name of ruler, issuing nation and denomination 2 DOLLARS.
On the reverse you can see the colored cover of the AC/DC album "For those about to rock". In the field right, year of mintage 2019.
Background
In 2018, CIT Coin Invest AG released the first issue of its successful AC/DC series, which is as popular among fans of this band as it is among lovers of innovative minting technology. "For those about to rock" is already the fifth issue of this series. You cannot put a stylistic label on this CIT Coin Invest AG series, just like at the innovative hard rock band. Every issue is different and produced with another technology.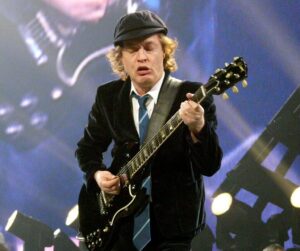 The 5th edition of the AC/DC series is dedicated to the 7th international studio album and therefore to one of the most famous AC/DC songs: "For those about to rock. We salute you." If you have ever been on an AC/DC concert, you know that this song concludes almost each of their events. Angus Young wrote it after reading a book about the gladiators of Ancient Rome. The title "For those about to rock. We salute you." plays with the Latin phrase: "Morituri te salutant." (= We who are about to die, salute you.)
And the salutes fired by cannons at the end of the stage performance of this song are an allusion to a widespread military ritual. All around the world, salutes fired by cannons are a special honor only extraordinary persons are awarded with in the context of official events. In Australia, for example, national presidents and members of the royal family are honored at their arrival with 21 shots according to an exactly fixed hierarchy which determines the number of shots. The lower the importance of the person being honored, the lower the amount of shots. At the same time, the salutes are closely connected to the rituals of military funerals. In honor of each soldier who died during a battle, three volley shots are fired as a last salute.
Thus, Angus Young plays in this song extraordinarily with the image of hard rockers that are having a short and intense life. The song and the firing cannons are a homage of the hard rock band to their audience.
CIT Coin Invest AG makes this song the subject of a coin struck in proof quality with color application. Every AC/DC fan will be thrilled by it. If you realize that the YouTube video of "For those about to rock" had 44 million views by September 2019, you will get an idea about how low the coin's mintage is calculated.
For further information about the coin, visit CIT Coin Invest's website.
You can learn more about the origins of the 21 gun salute here.
This is the music video for "For Those About to Rock (We Salute You)":