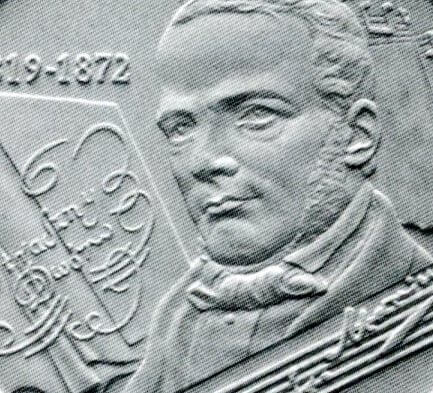 [bsa_pro_ad_space id=4]
Since 1998, Japan Mint has invited coin designs from all over the world to the International Coin Design Competition (ICDC), to encourage creativity and enhance the artistry of coin designs. In ICDC 2018, they received 50 works from 15 countries to the General Category and 177 works from 3 countries for the Student Category.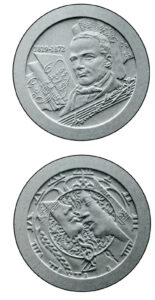 The Award for the Most Excellent Work was given to Ms. Paulina Kotowicz and Mr. Robert Kotowicz from Poland for their work "200th anniversary of the birth of Stanislaw Moniuszko". The jury consisting of the artist Sakae Hasegawa, the sculptor and medallist Shigemi Kawasumi, Ichiro Iino, professor emeritus of Tokyo University of Arts, Makoto Kawashima, president of the Japan Mint, and Takuzo Harada, director of the design and engraving division of the Japan Mint, gave the following reasons for this decision:
The artist uses a dignified style in this elegant relief to show a portrait of this eminent composer, accompanied by a diagonal musical score and signature with a dynamic, modern sensibility. The back also accomplishes a symbolic representation using a diagonal composition with a lively, contemporary air in delicate bas-relief.
Furthermore, the following designers were honored: Excellent Work – Mr. Oleg Gavrizon (Israel), Fine Works – Mr. Sergii Kharuk, Oleksandr Kharuk, Volodymyr Taran (Ukraine), Mr. José Carlos Braga Cabral de Menezes (Brazil) and Ms. Atsuko Kaifu (Japan). Ms. Eleonora Mita (Italy) won the "Future Designer" Award.
For the next year, participants have to submit contributions until September 2, 2019. More information can be found at the website.
If you want to know more about the Japan Mint, visit their website.
They published all winning designs.