[bsa_pro_ad_space id=4]
Anyone who believes an individual can't make a real difference has never seen just how strongly one single dealer can influence countless coin collectors' fields of collection. If a particular type of coin is regularly featured in auction catalogues and lists, perhaps along with some interesting commentary, it is sure to attract the interest of a wide range of collectors.
For example, a friendship forged at a coin convention in Singapore led to a fascination with Swiss shooting thalers and medals developing in the Far East. After all, shooting thalers and shooting medals combine many aspects that are highly valued in that part of the world, especially in Singapore, Hong Kong and China. They are large, made from silver and, in some cases, boast elaborate designs. Some of these pieces are common and some are extremely rare; but they all have one thing in common: the amount people pay for rare shooting thalers today is still relatively little considering just how rare they are.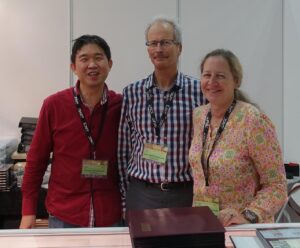 Why Do People Collect Shooting Thalers In Singapore?
In 2011, well-known Swiss coin dealer and former President of the VSBN (Association of Swiss Professional Numismatists) Marcel Häberling attended the Singapore Coin Fair for the first time. He brought along a large number of Swiss shooting thalers, which attracted prospective buyers at once. One of them, Keh Wee Kwang, was so fascinated that, after several years as a collector, he switched over to the dealing side. He is now the proud owner of a flourishing coin dealership in Singapore, whose website explains the history of Swiss shooting thalers in Chinese.
These two men have joined forces with Jürg Richter, the number-one specialist in Swiss coins, medals and banknotes, who has already written a great many catalogues, to produce an English-Chinese edition of his fundamental work on Swiss shooting thalers and shooting medals, published by Gietl Verlag.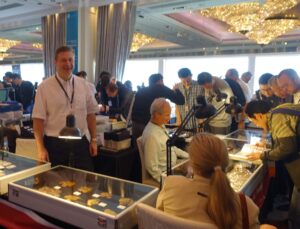 A Lesson In Swiss Legends
While the first and second editions of this work focussed on the catalogue, the trio of writers decided that, for the third edition, they would provide detailed descriptions of the official medals issued to mark the Swiss Federal Shooting Festivals. These descriptions were also necessary, because the host of figures, symbols, myths and legends, which Swiss readers know inside out, would be entirely incomprehensible to anyone with a different cultural background.
For example, the obverse design of one medal from 1893 alludes to the Battle of St. Jakob an der Birs in the Old Zurich War. If you've been taught about this battle, and about how arrogant those French soldiers were, since childhood, you'll be all too familiar with the response 'there, eat one of your roses!'. Everyone else either has to learn German in order to understand the German Wikipedia article – or can now read the story on page 52 in the third edition of the catalogue of Swiss shooting thalers.
It was a very important and wise move on the writers' part to consider the position of people who didn't grow up with Swiss historical myths. Even in German-speaking countries, there are some collectors who would be more than happy to refer to this edition to better understand the cultural and historical background of shooting thalers.
Chocolate From Freiburg, Clocks From Neuchâtel
These coin descriptions aren't the only parts of this English-Chinese edition of the catalogue that demonstrate intercultural understanding. Reading the short introductions to the issuing minting authorities, it's clear that someone has taken the time to carefully consider what potential readers may know and want to know about particular cantons. These descriptions enable tourists to rediscover Switzerland – and not just through historical facts and figures, maps and coats of arms. Readers may even learn some new facts about these cantons, which they will then want to verify on their next European trip.
This book is a stroke of genius that demonstrates how much good can come of seizing the opportunities that present themselves, rather than simply lamenting the decline of collecting. Fantastic information, presented in a way that is accessible for a wide range of customers! Books like this help to build up international demand for rather narrow fields with small communities of collectors – a category that Swiss shooting thalers and medals would otherwise come under.
You can order the book directly from Gietl Verlag. Please use this option, as direct orders provide substantial support to small, specialist publishers that really need it.
Of course, customers living in countries in the Far East can also purchase the book via Emporium Antiquities. This site also offers a guide to collecting Swiss shooting medals, published by Gietl Verlag, which provides an introduction to the subject in three languages.