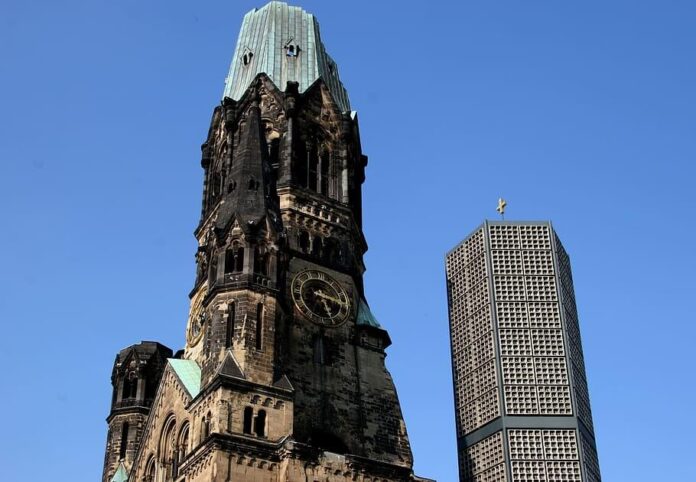 [bsa_pro_ad_space id=4]
We report on burglaries and break-ins far too often. And hardly ever do we get the chance to inform you afterwards that stolen goods were recovered. Today, though, we may do so – finally! The Berlin police have found the loot from the burglary at the Memorial Church.
What Happened?
Let's remember: In the night from February 9 to 10, a burglary took place in the famous Kaiser Wilhelm Memorial Church in Berlin's Charlottenburg district. The thief or the thieves broke open the offering boxes and registers, which had been emptied the day before. However, the exhibition in the memorial hall was looted, too, because there was more to get: several orders, medals and silver coins of the German Empire, which are related to the history of the House of Hohenzollern and, according to media reports, are a loan from the family, were stolen from a showcase.
Treasure Island Style
In mid-June, a 48-year-old man turned himself in to the police and confessed the crime with his lawyer being present. According to the police report, the man led the investigators to a wooded green space in Berlin's Lichtenberg district, where he said he buried the loot. The investigators started to dig and after a short treasure hunt, which could have only been more appropriate on a beach in the Caribbean, they actually found a hidden treasure – even though it wasn't stored in a suitable wooden treasure chest but in a plastic box instead. Whether it was plastic or wood: the loot from the Memorial Church was recovered during the treasure hunt and, as far as we know, all missing pieces were found.
The culprit was no stranger to the Berlin police: he was known to the police as a property offender and was immediately taken to the responsible magistrate due to a warrant that had been issued for his arrest in another matter. There seem to be no indications of organised crime.
Here you can read our original report on the burglary.
The case reminded us of the spectacular case of the stolen crowns of Strängnäs in 2018, which were later discovered in a trash can.
Speaking of the property of the House of Hohenzollern: for some time now, there has been a fierce legal dispute including expert opinions and lawsuits between the German government, the federal states and the family over the property of the former royal family. The dispute is about the question of whether expropriations were justified or unjustified, about compensation and the right of residence in castles.