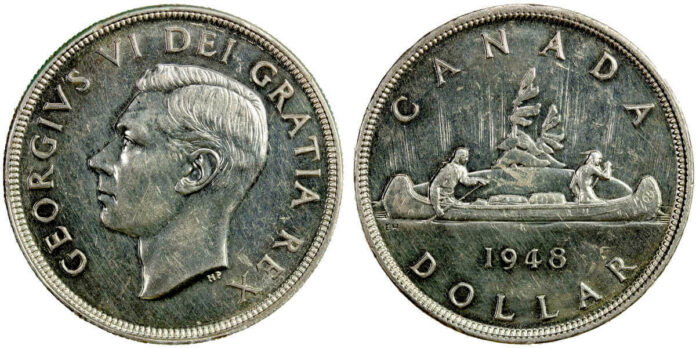 [bsa_pro_ad_space id=4]
Stephen Album's 12th Internet Auction
Stephen Album Rare Coins will hold its Internet Auction 12 at its offices in Santa Rosa, California on 1st November 2021. Internet pre-bidding has begun and can be accessed through their website.
The Auction is made up of an even 1,250 lots of Ancient, Islamic, Chinese, Indian, and General World Coins, and Ethnographic Money. Highlighted groups include:
Jess Yockers Collection of Sikh Empire Coins
Charles Opitz Collection of Ethnographic Money
A Large Collection of Anatolian & Ottoman Coins
Shawn Hamilton Collection of Chinese Coins
Allan Pacela Collection of Chinese Coins
A Selection of Graded VIP Proof of Record Coins
Sample lots from the sale follow: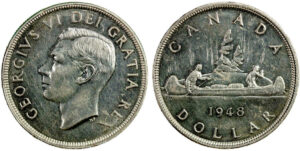 Lot 1084: Canada. George VI (1936-1952). AR dollar, 1948. Hairlined, key date. Almost uncirculated. Estimate: $900-1,100.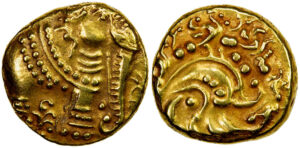 Lot 471: India: Western Gangas. Anonymous, ca. 12th-13th century, AV pagodas. Elephant right // floral scroll. Bold strike, Extremely fine. Estimate: $300-400.
Lot 212: Islamic. Ottoman Turkey. Abdul Mejid (1839-1861). AR kurush, Kostantiniye, AH1255 year 15. An amazing lightly toned mint state example. PCGS graded MS67. Estimate: $200-300.

Lot 1214: Ethnographic. Pacific. Indonesia, Java. Kris dagger (158g), Opitz p.188. Also known as keris. ca. 44cm in total length, with wavy blade, fitted with wooden handle, iconic weapon native to Malaysia & Indonesia and once used as bride price. Very fine. Ex Charles Opitz Collection. Estimated: $80-120.
Lot 615: India. Sikh Empire. AR nanakshahi rupee, Amritsar, VS[18]98. VS1885 series, trisul in obverse center. About uncirculated. ex Jess A. Yockers Collection. Estimate: $80-120.
Lot 1070: British Carribean Terrirories. 5 cents 1964. Rare. Proof of Record issue, NGC graded Proof 63. Estimate: $90-$120.
The firm is now taking consignments for its Auction 42, which will be held from 20th to 22nd January 2022.
View all lots of the auction in the online catalog.
More information can be found on the Steve Album website.