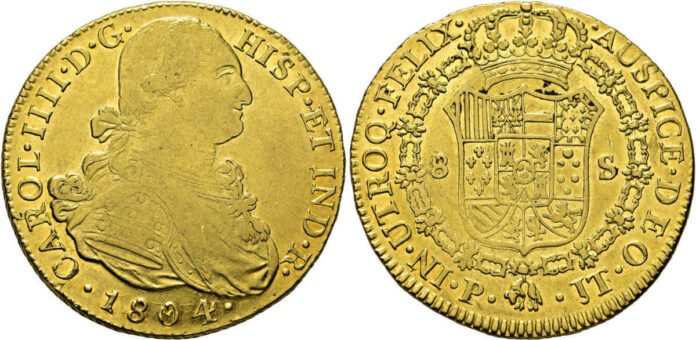 [bsa_pro_ad_space id=4]
Spanish Carlos IV Coin Collection at Cayón
The upcoming e-auction of Cayón Subastas closes on September 28th, 2022, from 4:00 PM (Madrid, Spain) through internet live bidding. The sale features more than 700 lots from the time of Carlos IV in gold and silver. The coins were minted in various years and mints, like Guatemala, Lima, Madrid, Mexico, Nuevo Reino, Pamplona, Popayan, Potosi, Santiago de Chile, Segovia and Seville. There are several rare and scarce pieces as well as some fantastic complete series by date and issues like ¼ reales, 1- and 2-escudos. In addition, there are more than 140 gold 8 escudos coins. Some highlights from the sale:
All lots of the auction can be found in the online catalog.
For further information about the auction house, visit the Cayón website.