[bsa_pro_ad_space id=4]
Roma Numismatics' E-Sale 89
Roma Numismatics' E-Sale 89 is now online and open for bidding. It features lots of Celtic, Greek, Judaean, Roman, Byzantine, Islamic and World coins as well as the ever popular large lot category.The sale closes on 5th November 2021.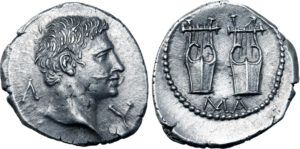 A number of rarities and unpublished coins can be found throughout our Roman Provincial section in this sale. An extremely rare Augustus drachm from Masicytus in Lycia joins a cistophorus of Hadrian which is the first known recorded example of the type and a Caracalla bronze from Anthemusia in Mesopotamia of which there is only one other example on CoinArchives. These are succeeded by an extremely rare anonymous imitative as from the Roman Republican section and an apparently unpublished denarius of Marc Antony in the Roman Imperatorial category.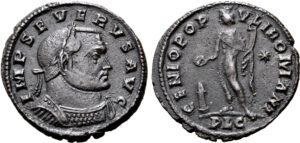 An attractive group of coins from the collection of Z.P. in Austria can be found in the Roman Imperial section, with pieces such as an extremely rare antoninianus of Gallienus from Mediolanum in high grade, an equally rare antoninianus of Tacitus of which there are no other examples on CoinArchives and only ten held in public collections and a very rare nummus of Severus II. Other highlights from the Imperial section include a 'Judaea Capta' as of Titus, as Caesar, a denarius depicting Trajan's column on the reverse and a Clodius Albinus, as Caesar, denarius originally offered at Classical Numismatics Group in 1993.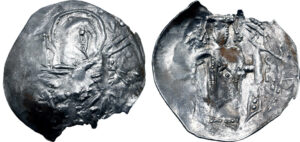 Further desirable pieces can be found in our Byzantine category; a rare interregnum 40 nummi from the revolt of the Heraclii and a high grade silver trachy of Manuel I from the Empire of Trebizond of which only one other example has been offered at auction in the past 20 years are particularly worthy of note.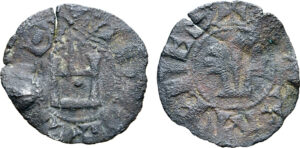 Attractive rarities continue on into our selection of world coinage which offers pieces such as an extremely rare obole of Guillaume de la Roche from the Duchy of Athens under the crusaders, an equally rare pul from Saqchi in Romania and a very rare silver proof 50 Hryvnias from the Ukrainian Republic, commemorating the visit of Ecumenical Patriarch Bartholomew I.
The sale concludes with the ever popular large lot category which is perfect for new collectors or seasoned buyers looking to boost their existing collection.
Lots will begin closing from 1PM (local UK time) on Friday 5 November 2021 with one lot closing every 15 seconds. There will be no subsequent live session and when the lot closes at the end of the countdown, there will be no further bidding accepted. A 20% buyer's premium will apply to this sale. VAT is applicable to the Buyer's Premium only (not the hammer value of the lots) for UK customers only.
View all lots and submit bids on the website of Roma Numismatics.