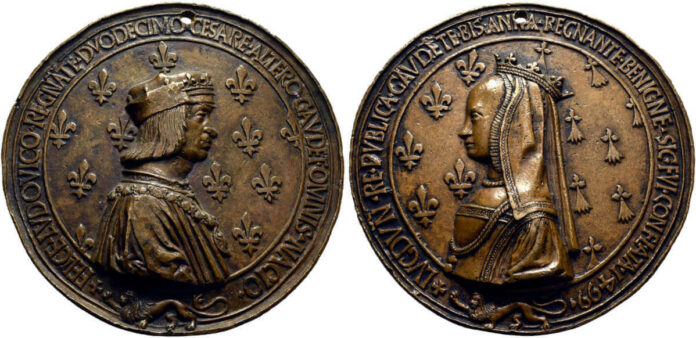 [bsa_pro_ad_space id=4]
Rare Spanish Medals and Coins in Cayón's E-Auction
Cayón Subastas is offering almost 900 lots in their new E-Auction 78, which will close on 26th October 2021, beginning at 1 PM (Madrid, Spain). The sale includes ancient, world and Spanish coins and medals, among them hundreds of large lots.
Highlights are a rare French Renaissance medal of Louis XII and Anna de Bretagne, a box medal of Fernando VII including the 1812 Cadiz Constitution, some Vernon medals, including the fake surrender of Spain (Blas de Lezo) and a bunch of gold coins of ½, 1 and 2 escudos, and some Isabel II and Alfonso XII.
Some of the highlights:
All lots of Cayón's E-Auction 77 can be found in the online catalog.
For more information, visit the Cayón Subastas website.