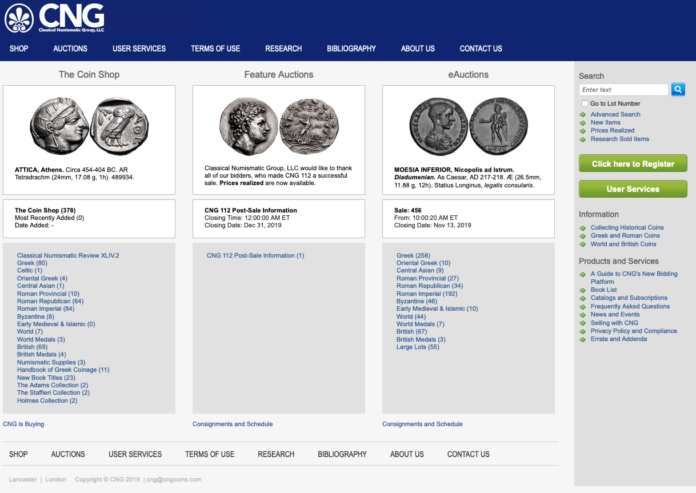 [bsa_pro_ad_space id=4]
After years of input and suggestions from customers, CNG has decided to modernize their website to better present the auctions and to offer more and better functionality for bidders. To aid in the transition to the new auction portal, CNG will be conducting two special "Keystone" sales – the Panama-Pacific Commemorative Set and Part I of the Style Collection.
New Features
The new auction platform offers an array of features. The most exciting of these is the Saved Search function, which will allow customers to save key word searches and automatically receive weekly email notifications related to those searches. A new watch list will allow bidders to follow lots that they are interested in within a sale. Customers will also have the ability to view upcoming and past bids in auctions. And finally, the new platform will present integrated live bidding for CNG's flagship Triton auction, eliminating the need to register with an outside site.
Further features are in development and expected to roll out in the coming weeks, including iOS and Android apps.
Here you come to the CNG website.