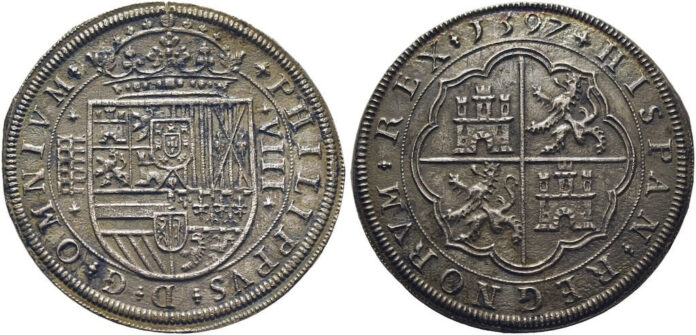 [bsa_pro_ad_space id=4]
Cayón's E-Auction 74
Cayón Subastas is offering 791 lots of ancient, Spanish and world coins, including hundreds of large lots. Some ancient and world coins are included too, but the main portion consists of a big group of Spanish coins. E-Auction will close on 29th April at 5 PM (Madrid).
These are some highlights of the auction:
The sale includes:
more than a dozen 8 and 4 escudos (including a Mexico 1770),
another 40 gold coins (25 pesetas and Isabel),
more than 150 silver 8 reales (including a 1597 Segovia, more than 12 pillars that include a nice Lima 1772, a rare Guatemala 1776 NG over GN, a nice Napoleon 1810 20 reales, an attractive Barcelona 1822 20 reales, a very rare Madrid 1824, a gorgeous Zacatecas 1821),
almost 200 silver 5 pesetas.
In the world section you can find a 20$ 1904, a Tokyo gold medal 1964, a terrific 960 reis 1818 and a beautiful Swiss thaler 1796.
View all lots of the E-Auction on Cayón's live-bidding platform or in the PDF-catalogue.