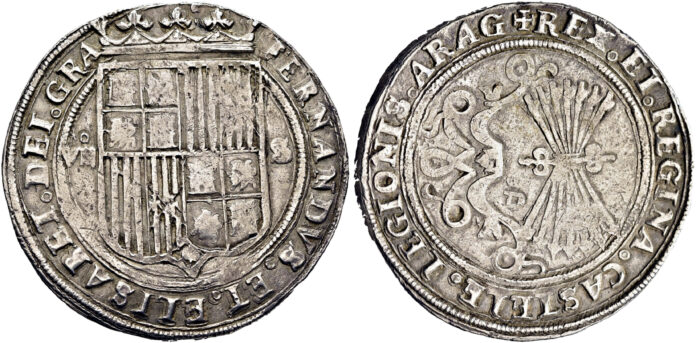 [bsa_pro_ad_space id=4]
Strong Results at Cayón E-Auction
Cayón's e-auction 61 saw very strong results, almost 99% lots were sold. The old-fashioned collection that covers all fields (ancient, Islamic, medieval, Spanish…) was in the focus of the collectors. This great participation led to remarkable increments and very good results, exceeding all expectations. Here you find the highlights: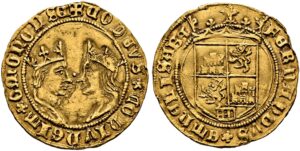 Lot 5047: Reyes Católicos. Castellano. Segovia. Starting Price 1,200. Sold for 12,650 euros.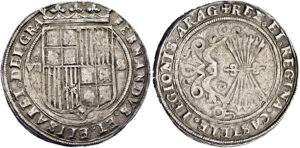 Lot 6348: Reyes Católicos. 8 reales. Sevilla. Starting Price 450. Sold for 2,242.5 euros.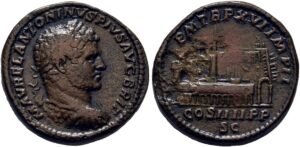 Lot 5474: Caracalla. Sesterti. Starting price: 100 euros. Sold for 1,582.50 euros.
Lot 5060: Felipe V. 8 escudos. 1712. Sevilla. Starting price: 2,000 euros. Sold for 4,025 euros.
Lot 5051: Juan and Carlos. Escudo. Segovia. Starting price: 350 euros. Sold for 2,300 euros.
Lot 6179: Reyes Católicos. ½ real. Cuenca. Starting price: 10 euros. Sold for 776.2 euros.
Lot 6805: Mexico. Proclamation medal. 1822. Starting price: 10 euros. Sold for 575 euros.
Lot 5600: Iberian denari. Sesars. Starting price: 45 euros. Sold for 920 euros.
You can find all the results on the website.