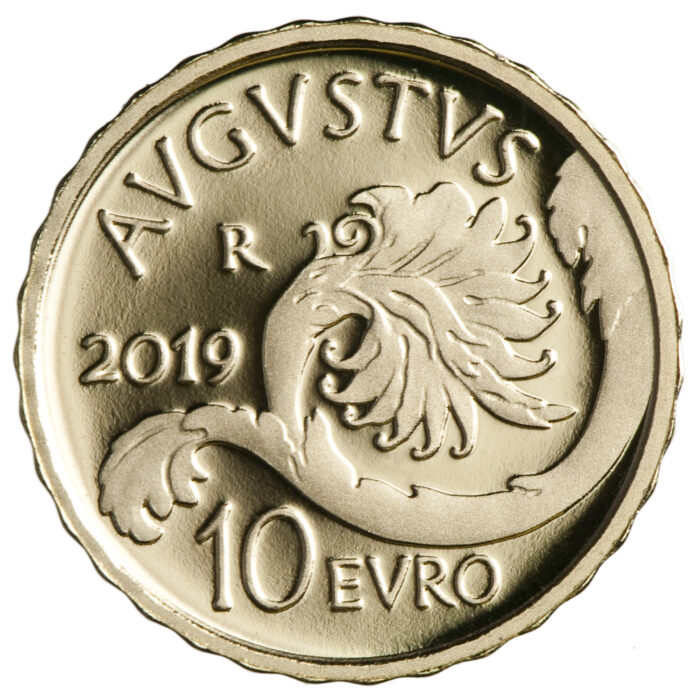 [bsa_pro_ad_space id=4]
The Istituto Poligrafico e Zecca dello Stato (IPZS) has released the third coin of the "Roman Emperors" series, dedicated to Emperor Augustus. The first coin of the Roman Emperors series was released in 2017 and showcased Emperor Hadrian, and the second coin was released in 2018, dedicated to Emperor Trajan.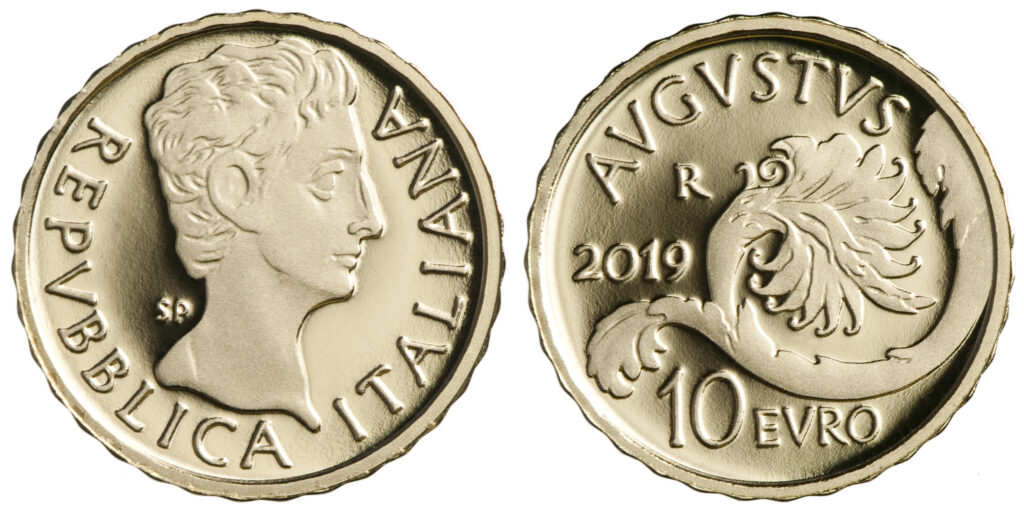 Description
Obverse: free interpretation of the portrait of the Emperor Augustus, facing right, inspired by an ancient coin. Around, the inscription "REPVBBLICA ITALIANA"; in the left field, "SP", initials of the designer Silvia Petrassi.
Reverse: detail of the frieze with acanthus spirals from the lower register of the Ara Pacis, the altar that was dedicated to Peace by Augustus in 9 B.C. and today on display in the Museum of the same name in Rome. Above, the inscription "AVGVSTVS" and "R" identifying the Mint of Rome; on the left, the year of issue "2019"; below, the value "10 EVRO".
You can find more information the coin at the IPZS website.
And if you want to see real coins of Augustus, there are plenty of articles in CoinsWeekly about it. We recommend "The sacrilege of Tarpeia".
Have you ever visited the Temple of Augustus in Turkish Ankara? Come with us on our numismatic journey.