[bsa_pro_ad_space id=4]
Ancient and German Coins at Dr. Busso Peus
The E-auction 12 of Dr. Busso Peus Nachf. features a nice selection of ancient coins from a wide variety of areas. In the world coins section the focus is on German coins after 1871. The auction closes on 22nd January 2022 starting at 11:00 AM (CET).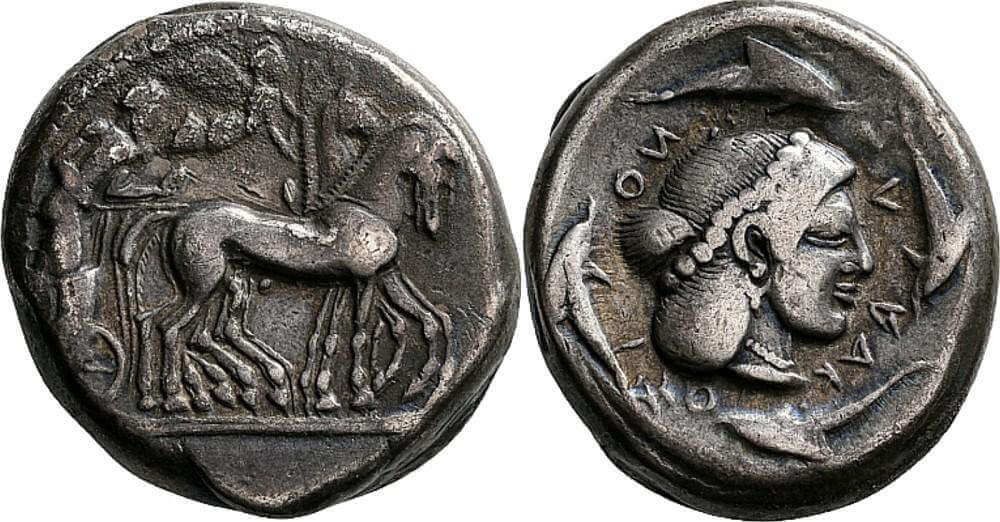 Ancient Coins
Particularly noteworthy are the perfectly centered and well struck tetradrachm from Syracuse (Lot 9) with cabinet toning, the finely toned tetradrachm of Kassandros (Lot 22) as well as the electron trite from the Mermnad dynasty (Lot 29). The final part of the Greek coins is, among others, a series of nice Sasanian coinage from the bequest of the art historian and orientalist Dr Kurt Erdmann (1901-1964). The group of oriental coins also comes from the same estate. The Roman coins start with an offering of attractive Republic denarii. As with the imperial coinage, there is a special focus on ship depictions. Highlights among the late Roman coins are the solidus of Magnentius from Trier (Lot 106) and the solidus of Theodosius I, also from the collection of Dr. Erdmann.
World Coins
In the field of world coins, this year's focus of the e-auction is on German coins after 1871. Especially the extensive series of proofs of the GDR commemorative coins, some of them minted only in quantities of a few 1.000 pieces, should be observed by collectors. Also, the coins of the German Empire with colonies and the rare Euro gold coins of the Vatican must be mentioned in the brevity of the preview. Otherwise, the opportunity is given in all areas, even for small money to supplement a collection with pretty individual pieces. In between, of course, you will find as always, some beautiful rarities from every era and the whole world.
All lots of the e-auction 12 can be viewed in the online catalog.
For further information about the auction house, visit the website of Dr. Busso Peus Nachf.