[bsa_pro_ad_space id=4]
American Collection doubles estimate at Zurich
Distributed over four catalogs, more than 4,200 lots were called between 20 and 22 May in Zurich, at the beautiful Limmat quay. When the last hammer fell, 3,350 lots for a total price of more than CHF 7.2 million had been sold.
Already after Auction 54 presenting world gold coins and medals, more than 1,000 lots had changed hands, for a hammer price of about CHF 1.5 million. Gold has always been fascinating to many collectors, since aside from the actual value, most of the pieces are also particularly attractive coins, often featuring especially talented die cutters.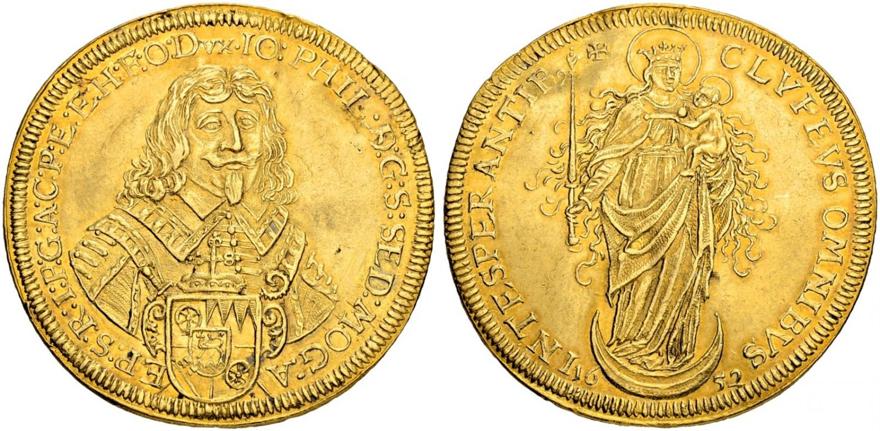 The highlight of the three auction days came as soon as Monday evening, with Auction 55 presenting the impressive collection "US Rarities – Gold, Silver and Copper Coins". It had already generated significant interest in the run-up, and when the auction day came, between the numerous bidders present on-site and online, the estimated hammer price was almost doubled, reaching a total of over CHF 2 million. It goes without saying that all the items were graded, which is basically a prerequisite on the US market.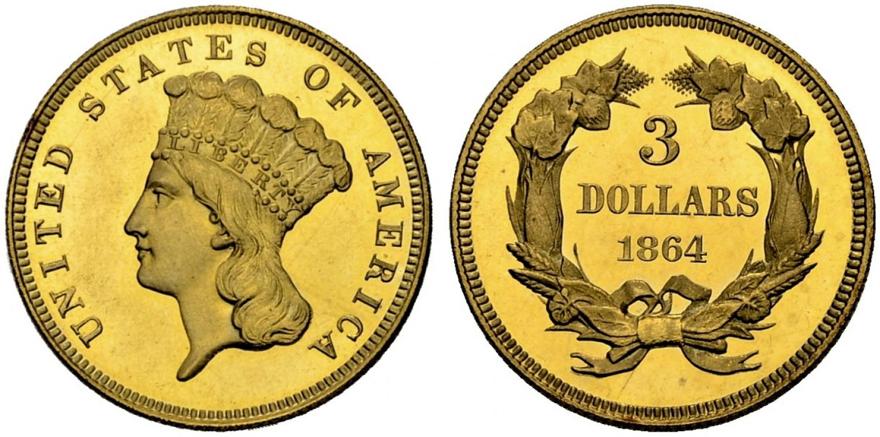 The separate Catalog 56 was dedicated to the latest SINCONA Bullion Auction. For the first time, SINCONA didn't limit the pieces to gold, but also included other metals like silver and palladium in the catalog – a good opportunity for private customers and dealers to bid on interesting pieces on the basis of their respective bullion value. The particularity: The bullion prices are fixed right before the start of the auction. The biddings are then made in percentages of the actual bullion price, with no buyer's premium to be paid. Go ahead and try your own luck at the next SINCONA Bullion Auction in October.
The final auction was for Catalog 57 with world silver coins and Swiss gold and silver items. Once again, it was shown that exceptional quality also yields "exceptional" results, that special series honored in text and image reach above-average hammer prices. The extensive series of the Holy Roman Empire, including the large section about the Olmütz diocese, is the latest proof of that. The same goes for Swiss coins which, as usual, reached nice bids. Special mention shall be made of the wonderful Zurich coins of extraordinary grades.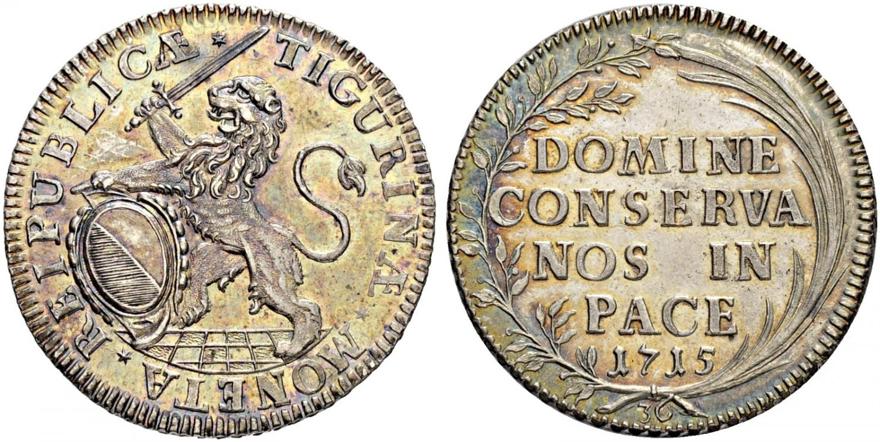 Once more, we see that tokens, too, are an interesting subfield of numismatics, as long as they tell a story or document an event. The chapter Bern demonstrated that to great extent. For several tokens, old dies were often used, even some from gold coins.
As we all know, after the auction is before the auction, and so the SINCONA team is already looking forward to presenting you further exciting auction experiences in October – in Zurich, the all-time numismatic center of Switzerland.
You can find the complete results and all unsold lots on the SINCONA website.