[bsa_pro_ad_space id=4]
On 2 November 2019 coins were stolen during a residential burglary in Colorado Springs, CO. The victim was Kenneth Bressett, renowned US numismatist who was senior editor of the Red Book for many years and has written on various numismatic subjects.
This information was spread through the Numismatic Crime Information Center. According to Doug Davis the following is a partial listing of stolen items: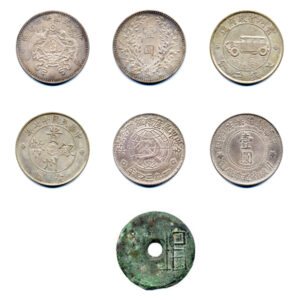 Several pieces of spade, knife, Key and other early types.
Approximately 20 sycee, various sizes and shapes.
1923 P'u Yi marriage dollar. Uncirculated.
1928 Kweichow Province automobile dollar EF.
1934 Communist dollar. AU.
1943 Yunnan-Burma Tael.
25 or more Blue Whitman coin boxes, each containing about 60 Chinese cash coins all in individual envelopes and identified with Schjöth numbers. Values range from about $3 to $500 + each.
30 pieces of multiple copper square-hole cash.
Several Whitman boxes of coins from Japan, India, Korea, Annam and other place.
Type set of Fractional Currency. Mostly CU condition.
S. Type set of various coins 1c to 50c. Many EF-AU. 1820 1c Unc, 1854 ½ c Unc., 1794 cent, etc. Some fractional gold; hobo 5c by Ron Landis; Admiral Vernon medals; Love tokens.
1976 Uncirculated Canadian Olympic coins, missing the $5.00 Javelin coin that was left behind.
Gold Bulova watch c.1945 vintage.
Gold chain with ancient Byzantine bronze cross.
Three large gold man's rings set with ancient carnelian seal-stones.
Various items of ladies' jewelry, earrings, bracelets, etc.
Anyone with information contact:
817-723-7231