Coin Theft in Train
November 29, 2012 – Zurich-based auction house Numismatica Ars Classica informed us about a coin theft that took place in the train going from Zurich via Visp to Martigny on the afternoon of October 18, 2012.

The following coins were stolen: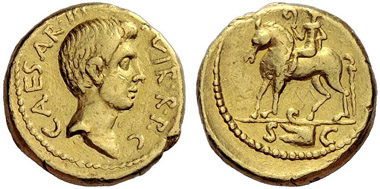 Octavianus, Aureus, 8.01g - NAC Auction 67 / lot 104
Vespasianus, Aureus, 7.39g - NAC Auction 67 / lot 132
Antoninus Pius, Aureus, 7.28g - NAC Auction 67 / lot 155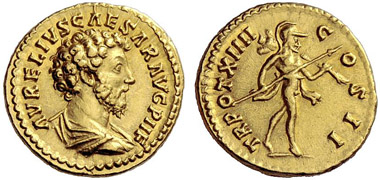 Marcus Aurelius, Aureus, 7.18g - NAC Auction 67 / lot 159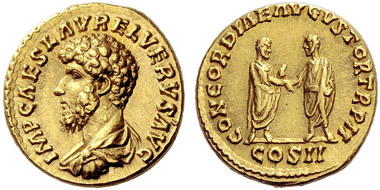 Lucius Verus, Aureus, 6.41g - NAC Auction 67 / lot 165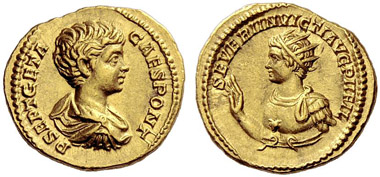 Geta, Aureus, 7.21g - NAC Auction 67 / lot 194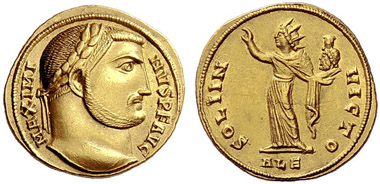 Maximinus II Daia, Aureus, 5.38g. - NAC Auction 67 / lot 222

Caracalla, Aureus, 7.42g - UBS Auction 78, lot 1764

All coins are Gold and exceedingly rare. Should you be offered or have been offered one of these coins or a group of them, then please contact:

Police Judiciaire
Christophe Zermatten insp I
avenue de Beaulieu 1
1890 St-Maurice / Switzerland
Phone: +41 27 606 6036 or +41 27 326 5656
or via email.

Apparently railroad stations and trains are becoming the playground for organized groups of thieves who follow bidders in auctions and visitors of coin shows. Take special care when carrying coins with you!
Subscribe to our newsletter now
Get the latest news from the world of numismatics promptly delivered once a week by email.