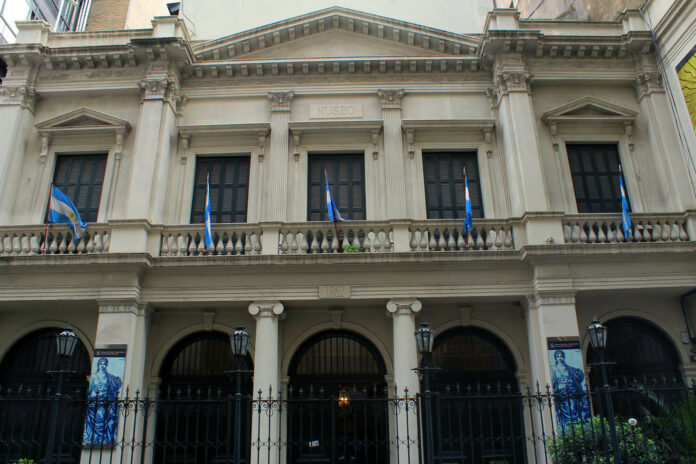 [bsa_pro_ad_space id=4]
If you are interested in the numismatics and monetary history of South America, the Historical and Numismatic Museum "Héctor Carlos Janson" of the Central Bank of Argentina is one of the important places to visit. Founded in 1941, the museum in Buenos Aires houses a high-quality collection of Argentine coins and its exhibition provides a cross-section of economic and monetary history from pre-Columbian times to the present day.
Those who don't have time to travel to Buenos Aires can now access much of what the museum has to offer online.
Museum Tour on YouTube
On YouTube, you can take a tour of the museum's rooms to learn about the monetary history of the country and the continent. The videos are in Spanish, but have English subtitles. The first one gives a short introduction to the museum by the director, Mabel Esteve. Three videos present each one of the three exhibition rooms:
Online Exhibitions, Objects and Audio Guides
The museum is also represented on Google Arts and Culture where 129 selected objects from the collection can be viewed. In addition, the museum offers online exhibitions here, for example on coins from the period of the South American Wars of Independence. The material on Google Arts and Culture are available in English or Spanish. On the audio guide portal Izi.travel, the museum has made short audio guide texts accessible; these are also available in English and Spanish.
For more information on the museum, visit the Central Bank of Argentina's website.
In 2020, we reported on the theft and return of eight historic banknote designs from the museum.