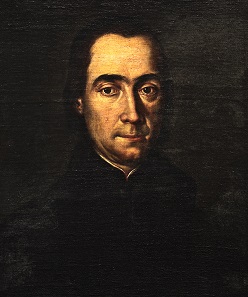 [bsa_pro_ad_space id=4]
June 29, 2017 – After investigating the life and work of the "father of ancient numismatics" in the project 'Joseph Eckhel (1737-1798) and his numismatic network', the Vienna team is back with a new research initiative that explores the very roots of the "Vienna School of Numismatics": 'The numismatic networks of Eckhel's Austrian precursors (Fontes Inediti Numismaticae Antiquae, Vienna – project II)'.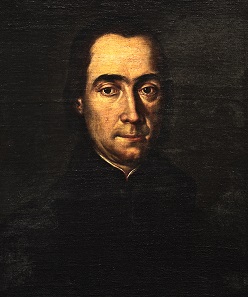 Portrait of Erasmus Frölich by Peter Fendi. Photo: copyright Kunsthistorisches Museum, Vienna.
Bernhard Woytek leads a new fascinating project on the numismatic networks of Eckhel's precursors: the Austrian Jesuits Erasmus Frölich (1700-1758) and Joseph Khell von Khellburg (1714-1772). Thanks to a three-year funding by the Austrian Science Fund (FWF: project no. P 29068) another treasure from the archives of the Coin Cabinet of the Kunsthistorisches Museum Vienna will be made available to the public and interested scholars both in paper and online.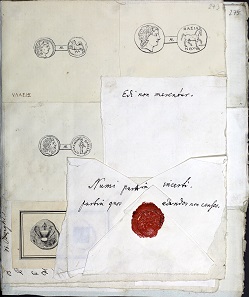 Some of the drawings bound in at the end of Frölich's and Khell's correspondence, with notes by Eckhel. Photo: copyright Kunsthistorisches Museum, Vienna.
The project's core is codex "archives no. II" of the Vienna Coin Cabinet, which contains all in all 119 letters: 34 letters addressed to Frölich, a polymath and also one of the trailblazers in the study of Hellenistic royal coinages, and 85 addressed to Khell, Frölich's direct successor and Eckhel's teacher, who was instrumental in shaping Eckhel's vision of numismatics as a historical source. The documents are written in Latin, French, Italian and German and were sent to Vienna from a host of different countries ? including even China! The collection of letters as we have it today is the result of a selection: it was used for reference and handed on to Eckhel in view of its interesting scholarly content. One may speak of one large network of the "Vienna School of Numismatics", originally built up by Frölich and later extended and modified by Khell and Eckhel. The letters shed new light not only on numismatic matters, but also provide a fresh insight into many aspects of the history of the first half of the 18th century.
Titlepage of Khell's 1767 supplement to Vaillant's work on Roman coinage. Photo: copyright Kunsthistorisches Museum, Vienna.
The team, based at the Austrian Academy of Sciences, has already started searching foreign archives for other letters, which will complement the information found in the documents kept in Vienna. Frölich's and Khell's correspondence will be fully transcribed and edited with an 'apparatus criticus'. Also, a historical and numismatic commentary as well as bio-bibliographical notes will be provided for each letter. In addition to indexes of places and names, lists of all the scholarly publications mentioned in the letters, all the ancient coins discussed (identified according to modern reference works) and all the ancient artifacts mentioned (works of art, inscriptions, gems, etc.) will help the reader to make full use of the edition.
An open access, fully searchable virtual research environment for the correspondence of Frölich and Khell will be set up in close cooperation with the 'Austrian Centre for Digital Humanities (ACDH)'. It will include images of all the letters for which permission for reproduction can be obtained.
For further information please e-mail PD Dr. Bernhard Woytek (Project leader), Dr. Daniela Williams, or Mag. Manuela Mayer, MA.
To view the website of the Austrian Academy of Sciences, Institute for the Study of Ancient Culture, Documenta Antiqua, please click here.
And a review of a conference on Joseph Eckhel, held in Vienna in 2015, can be read in CoinsWeekly.