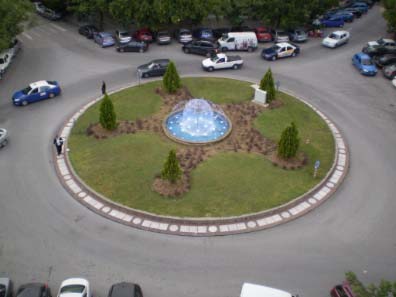 [bsa_pro_ad_space id=4]
December 1, 2011 – Thessaloniki is the second largest city in Greece. But on the field of touristic attractions it cannot combat with Athens, the only bigger city of the whole country. The archaeological museum of Thessaloniki had shown remains of ancient temples since long. But only in 2000 archaeologists found the foundations and columns of a temple thought to be dedicated to the goddess Aphrodite.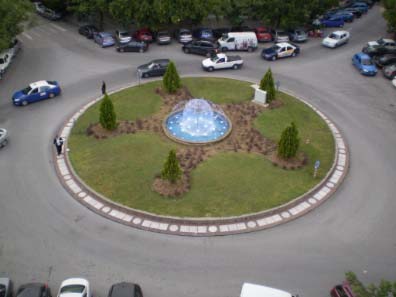 Antigonidon square in Thessaloniki.
The temple is located at the corner of Antigonidon Square, an area which is experiencing quite a movement of citizen engagement. Member of the friends of green and a neighborhood movement created a green space in the middle of the roads.
The excavated part of an ancient temple in a corner of Antigonidon square.
It was there where in 2000 a building was demolished and parts of an ancient temple came up. Numerous fragments of architectonic elements, statues and more was transferred to the museum. This was intended to be only a temporary solution. Just about one third of the temple was excavated and the institutions provided for the expropriation of the owner under whose building lay the rest of the ancient sanctuary.
The important rests are not protected in any way.
After ten years this action is still going on while the excavated rests are left for decay. The inhabitants of the area are fighting for an appropriate presentation. The relicts of the find are too big just to confine them into the museum's magazines.
Before this temple will become a touristic attraction, there will be much work to do.
There are ideas how to develop the space to become one of the most impressive touristic attractions of northern Greece. But bureaucracy is the biggest impediment, and it is still a long way to the point when tourist guides will write on Aphrodite's temple at Antigonidon Square in Thessaloniki.
The inhabitant's movement and the problem around Antigonidon Square is exposed on the website Temple of Venus.
You can contact one of the responsibles by email clicking here.