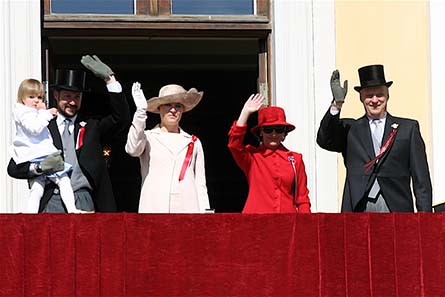 [bsa_pro_ad_space id=4]
April 21, 2011 – Their Majesties King Harald V and Queen Sonja will both be celebrating their 75th birthdays in 2012, and a silver commemorative coin will be issued by Norges Bank to mark the occasion.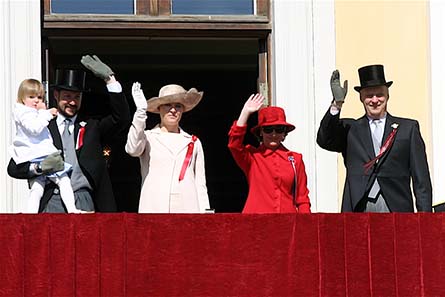 The Norwegian Royal Family. From left to right: HRH Princess Ingrid Alexandra, HRH The Crown Prince, HRH The Crown Princess, HM The Queen and HM The King. (Taken on May 17th 2007) – Source: Ernst Vikne / Wikipedia.
King Harald will be 75 on 21 February, while Queen Sonja will be 75 on 4 July. Norges Bank plans to issue the silver coin on King Harald's birthday.
For more information on this new coin take a look at the Norges Bank site.
Do you know the whole Norwegian Royal Family? Are you really sure? Maybe better check this nice official site.