[bsa_pro_ad_space id=4]
The Royal Australian Mint will begin phasing out the Ian Rank-Broadley effigy of Her Majesty Queen Elizabeth II in 2019. The end of an era for Australian currency. Ian Rank-Broadley and his effigy design, highly regarded for its realism, joins an alumnus of previous effigy artists including Mary Gillick, Arnold Machin, Raphael Maklouf, and Vladmir Gottwald.
In September 2018, the sixth effigy to appear on Australian currency was unveiled. The new Commonwealth design by Jody Clark will begin its gradual transition onto Australian coinage in 2019 and continue into 2020. To commemorate the conclusion of the fifth effigy by Ian Rank-Broadley, the Mint has produced a limited mintage of 2019 Six Coin Proof Sets in gold and fine silver.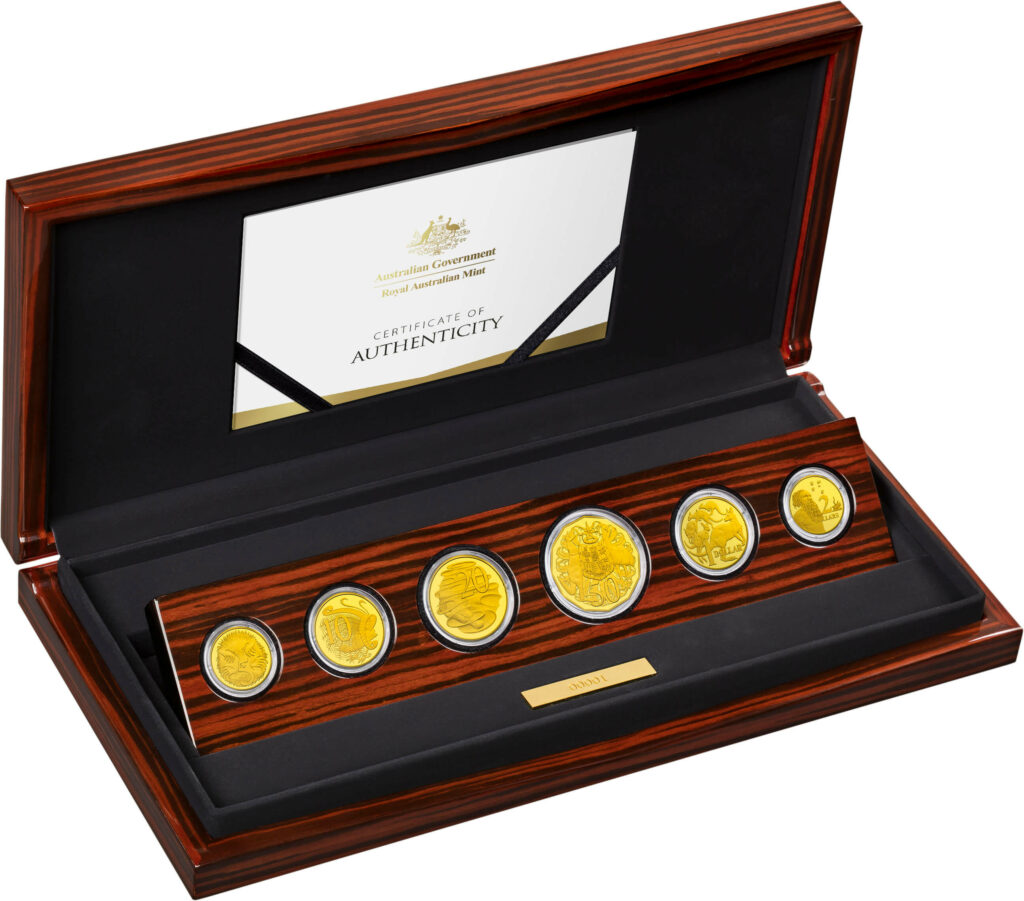 Assistant Minister for Treasury and Finance, Senator the Hon. Zed Seselja says the last Ian Rank-Broadley effigies sets will herald the end of an era, whilst celebrating an innovative time in Australian numismatics. "Since Ian Rank-Broadley's effigy first graced Australian coins over twenty years ago, there has been significant development in coin production by the Mint, including the exciting introduction of 3D modelling software for coin design and the first release of colour printed coins."
The coins can be purchased from the Royal Australian Mint's online store.
More information on sculptor Ian Rank-Broadley is available on his website.
The Royal Mint already began issuing coins with Jody Clark's new design in 2015. Images of previous effigy designs can be found on CoinsWeekly.