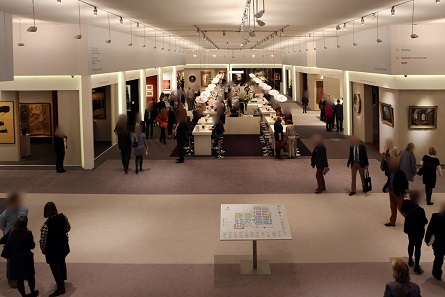 [bsa_pro_ad_space id=4]
February 15, 2018 – The TEFAF announces that in the 2018 exhibition, the private view is now spread over 2 days and the public opening is now on Saturday.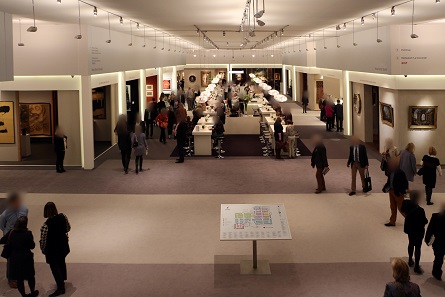 A Glance in the showroom of TEFAF from 2016. Photo: Sailko / cc-by 3.0.
Thursday 8 March from 10 am to 7 pm: Early Access Day: this is for VIP card holders only and TEFAF restricts itself to 60 cards per exhibitor. The VIP card is valid for entry any day of the fair and admits 2.
Friday 9 March from 11 am to 7 pm: Preview Day: this is the new normal Private View day and entry is by invitation only. The Preview Day invitation is valid for entry to the fair from Friday 9 March onwards.
Saturday 10 March from 11 am to 7 pm: General Public: this is the new normal public opening day (purchase tickets can be bought at the entrance to the fair).
TEFAF informs that it is very important that ticket holders check their hotel plans and visiting schedules for TEFAF Maastricht so that they do not arrive the wrong day. There will be light complimentary catering on Thursday the 8th and no complimentary catering on Friday the 9th. The in-fair restaurants will be open but not complimentary. As the fair closes each evening at 7 pm it is advisable to make restaurant reservations ahead of time for those who will stay in the area for the evenings.
You can learn more about TEFAF and the upcoming fair at their website.
To get an impression of last year's TEFAF, you can watch this video.