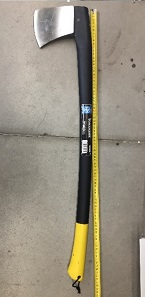 [bsa_pro_ad_space id=4]
July 6, 2017 – On March 27, 2017, unknowns broke into the Bode Museum and took the giant gold coin 'Maple Leaf' with a material value of an estimated €3.7 million. Berlin Police has now posted a video recorded by surveillance cameras at the S-Bahn station 'Hackescher Markt'. It shows three hooded people enter the station and then leave it again. These three people may well be the thieves.
Police are hoping for leads on the identity of the suspects and for eye witnesses who have been present in the vicinity of the S-Bahn station 'Hackescher Markt' and Monbijou Park/James Simon Park around 3 o'clock in the morning and noticed anything that could be related to the thieves and/or the crime.
An axe of the 'Obi' DIY chain (comparative piece of the damaged tool). Photo: Berlin Police.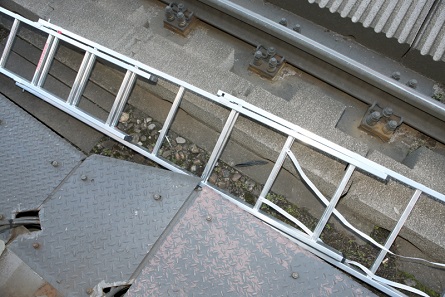 Three-section aluminium ladder. Photo: Berlin Police.
Wheelbarrow. Photo: Berlin Police.
Furthermore, Berlin Police has made pictures of the instrumentalities public, including an axe of the 'Obi' DIY chain, a three-section aluminium ladder, and a wheelbarrow. Police hopes for leads on when and where the tools have been purchased.
Since the giant gold coin is impossible to sell and may be melted down by now, Police also asks anybody who has been offered a large amount of gold, perhaps in an unusual shape, to come forward.
Berlin Public Prosecutors Office offers a reward of up to €5,000 for information leading to the arrest of the burglars.
To provide information, contact the 'Kommissariat für Kunstdelikte des Landeskriminalamtes Berlin' (directorate for art-related crime of the Berlin Police) via phone, at +49 30 4664-944 400, or e-mail; or contact any other Police station. If required, your identity will be kept confidential.