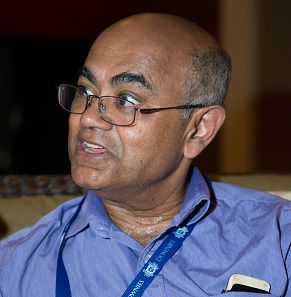 [bsa_pro_ad_space id=4]
by Peter Huber
May 19, 2016 – Dr. Peter Huber gave a speech of thanks to Prabir Dee who receded from the office as President of the Technical Committee at the MDC in Bangkok 2016. Here you will find its full text.
Dear Prabir, I feel very honored – but I also feel quite a bit emotional now – talking to you tonight on behalf of MDC-TC on your step back from your so successful presidency of MDC-TC.
You've just laid your presidency of the MDC-TC into the hands of your successor Manfred Matzinger-Leopold. And at the same time you have been promoted to the honorary president of the MDC-TC. My sincere congratulation to you on the honorary presidency.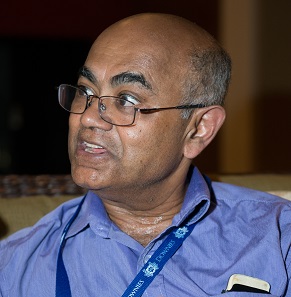 We all know MDC-TC is a key driver of the MDC. And you, Dear Prabir, have been the outstanding captain and challenger of the TC since 2002 – over 14 years! You`ve challenged us, you`ve guided us, you`ve pushed us sometimes very hard – for meeting your goals. But we all have always followed your leadership. You might ask for a "why"? – for the reasons behind. I think you have the outstanding capability of creating a work culture of friendship, trust and confidence. This open minded work culture has turned out as key for the great success of the TC including people development.
Prabir, you've just recently calculated that only the active participants of TC represent 1.000 years of technical experience in the minting industry. This is a great asset we have and we need for securing our future. You were always available for the members, providing support and guidance – very often we could feel that your heart was beating just for the great performance of the TC and its people.
All what I've mentioned has made the TC as strong and powerful as it is today. And therefore the MDC-TC under the new guidance of Manfred is ready for accepting the tremendous challenges of the future.
Dear Prabir thank you for all you have contributed to the success of the minting industry and thank you and your lovely wife Swaty for your friendship.
More information about the MDC 2016 you will find in CoinsWeekly's report about it.