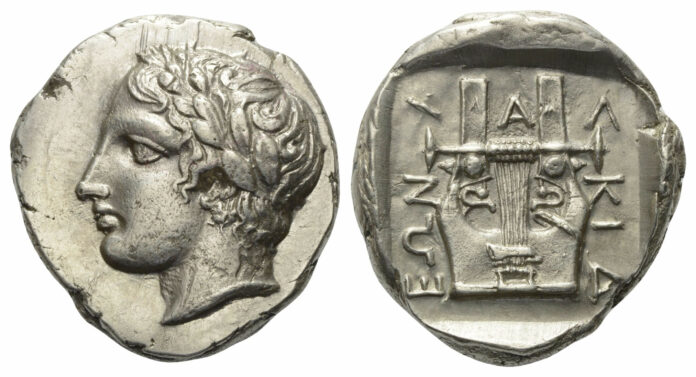 [bsa_pro_ad_space id=4]
Raritäten aus Gold und Silber aus Antike, Mittelalter und Neuzeit bei Solidus
The Solidus Premium Auction 39 on the AUEX auction platform offers 276 selected lots. The range extends from Ancient, Byzantine and Islamic coins to coins from the Middle Ages and Modern Times.
In addition to selected coins from Antiquity, the range includes: rare medieval coins from Southeastern Europe, an impressive series of modern coins from Saxony dating from the 16th to the early 20th centuries (including extremely rare specimens made of gold and silver), as well as a small group of Polish coins with rarities in exceptionally beautiful condition. The collection ends with Islamic coins, mainly very rare coins of the early Ottoman Empire.
Prebids for the coins of the premium auction can still be submitted until 24 March. The live auction on the AUEX auction platform will start on the same day at 16:00.
Five distinctive East Celtic Thasos imitations with their idiosyncratic style open the auction. Then follow 18 Greek coins, among which a golden hemistater of Agathocles (317-289 BC) from Syracuse (lot 8), a tetradrachma of the Chalcidian League from Olynth as well as an extremely rare drachma of Themistocles (ca. 465-459 BC) from Magnesia on the Meander (Ionia) deserve mention.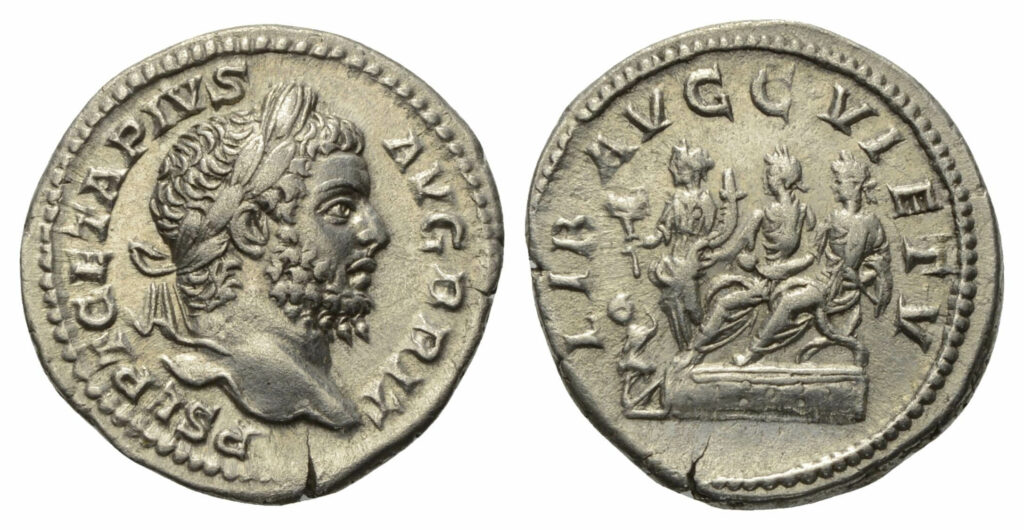 The next part offers a series of 20 Roman provincial coinages in particularly good condition with interesting and very rare reverse motifs from all regions of the Roman Empire, mostly rare or even very rare pieces, whereby a bronze with the portrait of Germanicus from Tanagra in Boeotia (lot 41) as well as a pseudo-autonomous coin from Prymnessos with an ideal portrait of King Midas are to be exemplarily emphasized.
Some coins of the Roman Republic are followed by coins of the Roman Empire, among them many attractive and partly rare denarii of excellent quality: for example from Pertinax (lot 81), Julia Domna (lot 84; rare consecration mintage in top preservation), Geta (lot 87 with Liberalitas scene) and from Gordianus Pius I. and II. (lots 92 and 93). Late antiquity is represented by excellently preserved bronze coins and some precious metal coins, including a follis of Domitius Domitianus (lot 101) and a rare 1½ -Scripula piece of Constantius II in gold (lot 107; 347-355 AD Antioch). The final part are coins from Byzantium and the Migration Period, mostly made of gold.
This is followed by rare medieval coinage from Southeastern Europe: a series of excellently preserved copper coins of the Bulgarian Tsarist Empire (lots 122-128), rare imitations of Venetian Zecchini (lots 129 and 131) and a series of unusually beautiful coins from Wallachia. Rarely single specimens come from the Principality of Moldova (lot 132, Ilias I.), Hungary (lot 133, Samuel Aba) and the Genoese colony Kilija (lot 143).
Finally, attractive and rare modern coins and medals with a clear focus on Saxon coinage from the 16th to the early 20thcentury are part of the auction. Among these are many rare specimens, some in the finest preservation, as well numerous Klippe coins. To be mentioned among others, a hexagonal Talerklippe from 1719 commemorating the "Schnepper-shooting" (lot 202) and the square Talerklippe from the year 1740 on the "target shooting" (lot 204). Furthermore, very rare "Premium Talers" (Prämientaler) of the mining academy (Bergakademie )Freiberg (lot 208, 209 and 214) as well as a Taler on the visit of the mint in Dresden from 1839.
Among the European coins are two rare fine specimens of Polish silver coins of Sigismund III. (Lot 232 and 233).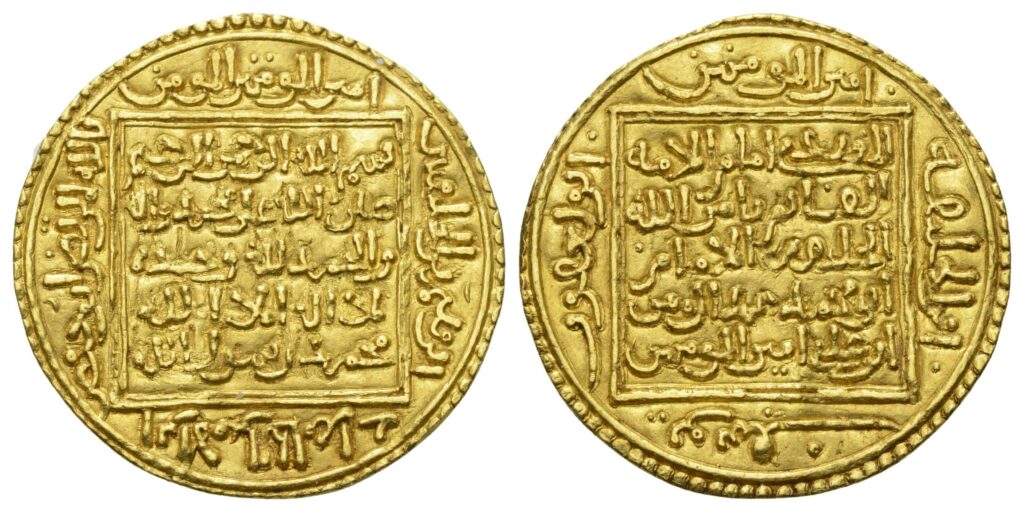 The auction closes with an attractive series of Islamic coins, introduced by two beautiful Almohad gold coins (lots 238 and 239). This is followed by a wider ranging series with many very rare coins of the early Ottoman Empire (mostly made of silver), which have rarely been offered in this quality in recent years. For example Akce by Mustafa Celebi (822-825 H.) from Serez (lot 242), Murad III. (982-1003 H.) from Cezayir (lot 257) or Murad IV. (1032-1049 H.) from Selanik (lot 266) and Sana'a (lot 267). Other rarities originate, among others, from the mint sites of Sakiz (lot 258), Manisa (lot 259) and Kibris (lot 261). The final pieces are extremely rare copper coins of the Noghayids from the Khanate of Saqchi (Isaccea; lots 274-276).
You can send your maximum offers before the auction – or participate in the live auction, that allows you to bid on the lots in real time and influence the auction process directly, similar to a floor auction. The Live Auction starts on Sunday, March 24th 2019 at 16.00 CET. Please register till Friday, March 22nd 2019 at 13.00 CET.
You can browse through the online auction on AUEX.
The auction is also available on Sixbid.
The coins can be viewed at the office of Solidus Numismatik prior to the auction (only by appointment).
For further information go to the Solidus Numismatik website.