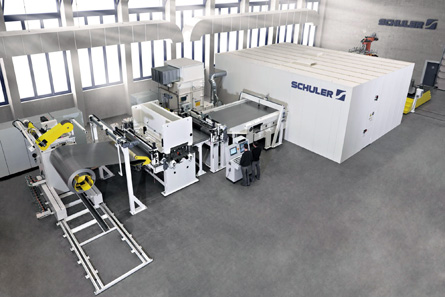 [bsa_pro_ad_space id=4]
November 19, 2013 – In its past fiscal year 2012/13, ending on September 30, Schuler posted increased earnings on unchanged sales. According to preliminary figures, consolidated sales of the press manufacturer were on a par with the previous year, and as forecast, at € 1.19 billion (prior year: € 1.22 billion). Operating earnings before interest, taxes, depreciation and amortization (Ebitda) rose once again from € 118.3 to € 123.0 million. The Ebitda margin improved to 10.4 per cent (prior year: 9.6 per cent). The company has thus already exceeded the 10 per cent margin it had targeted for 2013/14.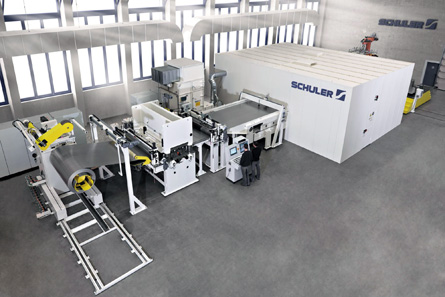 Schuler reached its sales and earnings targets in fiscal year 2012/13. With new products, like the Laser-Blanking- Line, the press manufacturer is enjoying international success. Source: Schuler.
At € 1.16 billion (prior year: € 1.30 billion), new orders received by Schuler were above the originally expected level of € 1.0 to € 1.1 billion. Following two record years and numerous major orders, the plant manufacturer had expected new orders to return to more normal levels. The order backlog as of September 30, 2013 stood at € 1.09 billion – just below the all-time-high of € 1.11 billion recorded in the previous year.
"Schuler is making successful strides forward. Over the past few years, we have enjoyed exceptional growth in both sales and earnings. At the same time, we have also successfully entered new markets," stated Schuler CEO Stefan Klebert at the presentation of the preliminary figures in Göppingen, Germany.
Note:
The figures stated in this announcement are preliminary. The company will publish its final results for fiscal year 2012/13 (ending September 30) in Stuttgart, Germany, on December 5, 2013.
For further information on Schuler pleases visit the company's website.