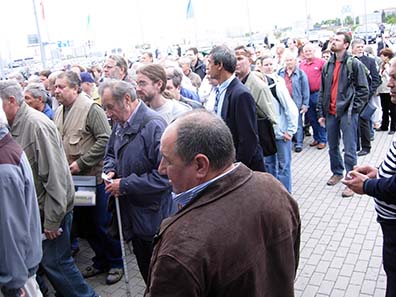 [bsa_pro_ad_space id=4]
September 16th, 2010 – Sberatel can be described like this: success for the exhibitors, joy for the visitors – the date of next, 14th already, volume of this popular and successful fair and exhibitions for September 2011 will be announced in October.
An extraordinary successful volume of The Collector Fair has proven reputation of this fair as the biggest encounter of the collectors within Central and Eastern Europe right again.
Post stamps, coins, medals, gems and minerals, post cards and phone cards, banknotes, bonds and stocks displayed and offered during the event by 230 satisfied exhibitors from both all over Europe and also other continents was being admired and purchased by more than 12 thousands visitors.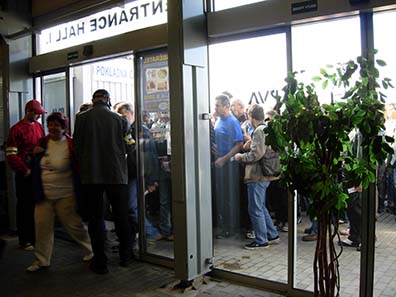 The 13th volume of the fair was, amongst others, attended by German, Slovak, French, Ukrainian, Byelorussian, Bosnian, Herzegovinian and also United Nations Postal services; and all of them, together with an extensive and impressive exposition of the Czech Postal service, made many of the visitors happy. New arrivals and issues were presented by The Czech Mint, Kremnica Mint, Mint of Austria and also German auction houses Künker or Emporium Hamburg; Dutch Numiscollect, Austrian Rauch or local Dukát, Antium Aurum, Zlaté mince or Národní pokladnice.
It was honor and pleasure for the organizers to see the United Nations Postal service Managing director Mr. Robert Gray; Mr. Shan Jiansheng from China Gold Coin Corporation or senior eeconomist and AIJP (International Association of Philatelic Journalists) president Mr. Wolfgang Maassen together with many other representatives of international organizations, institutions and companies attending and enjoying the fair.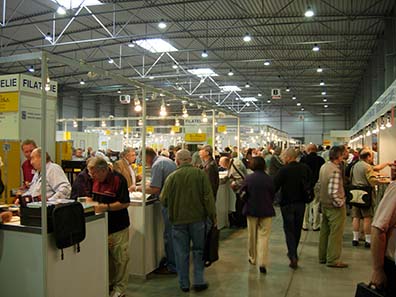 Media loved this year´s volume of the fair and all the major news in country on both public and commercial stations carried coverage from the event in their evening news. But not only TV Nova, the most popular channel in the country or the most respected television, public CT 24, together with news oriented Z1 and entertaining TV Barrandov visited the fair and informed about it. All major internet news portals and radios, including the number one channel in country, Ceský rozhlas, paid attention to The Collector and reported about it.
There was also a plenty of associated events around the fair, starting with accompanying exhibitions or autograph sessions, ending with various Collector Fair Specials, issued by several exhibitors to commemorate it.