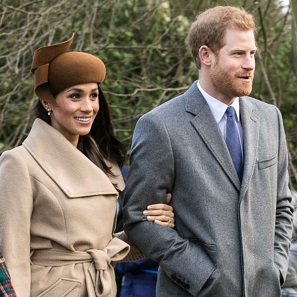 [bsa_pro_ad_space id=4]
May 24, 2018 – The Royal Mint has revealed the new coin design that will commemorate the next momentous occasion for the royal family: the wedding of His Royal Highness Prince Harry and Meghan Markle taking place at St. George's Chapel, Windsor Castle on 19th May 2018. Available on The Royal Mint website since 1st May, the design has been created by Jody Clark who is a member of The Royal Mint's Coin Design team. Since creating the current effigy of Her Majesty the Queen in 2015, this is the latest royal figure Jody has depicted in his designs.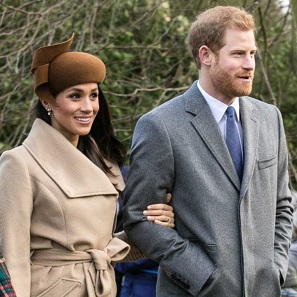 The royal couple on last year's Christmas Day. Photo: Mark Jones / CC BY 2.0
Following the announcement of their engagement, The Royal Mint was granted a sitting to capture photographs of Prince Harry and Meghan at Kensington Palace. The photography provided Jody with additional reference material to help create a true likening of the royal couple.
Great Britain / 5 GBP / .925 silver / 28.28g / 38.61mm / Design: Jody Clark / Mintage: 16,000.
Anne Jessopp, CEO at The Royal Mint commented: 'It has been an honour for The Royal Mint to work closely with Prince Harry and Meghan Markle to create the authentic Royal Wedding coin celebrating this most British of celebrations.
I have been in post as CEO of The Royal Mint for just a couple of months, and already The Royal Mint has celebrated the birth of His Royal Highness Prince Louis of Cambridge, and now a Royal Wedding, so it's a very exciting year for The Royal Mint in terms of royal moments.'
The coins are available in Brilliant Uncirculated or Silver Proof and Gold Proof £5.
For further information visit the Royal Mint Website
Not only the UK celebrates the royal wedding with a special coin, but also the Canadian Royal Mint is releasing a coin for this occasion. If you want to learn more about it, take a look at our article.
In the whole Commonwealth the wedding is regarded of the utmost important: Pobjoy Mint has minted a coin on behalf of Ascension Island.
Don't miss the article on an Australian Wedding Coin released for the last royal couple tying a knot, which you find in our archive.