[bsa_pro_ad_space id=4]
Roma Numismatics' E-Sale 64
Roma Numismatics' E-Sale 64 is now online and open for bidding, and features 1,226 lots of Celtic, Greek, Judaean, Roman, Byzantine, Islamic and Medieval and Modern (World) Coins. Lots will begin closing from 1pm (local UK time) on Thursday 28 November, with one lot closing every 15 seconds. An 18.5% buyer's premium will apply to this sale.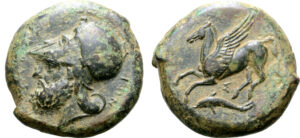 This sale offers buyers their last chance to acquire coins from the esteemed Hermann Lanz collection with our final selection of pieces boasting this excellent pedigree.
The Greek section presents a large offering of Sicilian bronzes, including a very rare dilitron of Syracuse and two drachms with excellent provenance, originally from the Hans Hermann Gutknecht collection.
Other highlights include a crucifixion year shekel from Tyre and an extremely rare and high grade gold half unit of Eukratides I.
The Roman provincial section includes a number of desirable rarities, such as an apparently unpublished Commodus medallion of Silandros in Lydia and a rare provincial alliance coin of Gordian III from Side. Followed by the Roman Republican section which showcases a small group of high grade anonymous didrachms and a particularly attractive and high grade quinarius from the early Republic.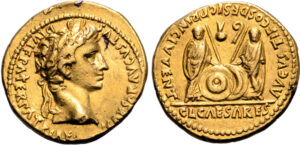 The Roman Imperial section offers a number of ever popular Augustan coins, including the iconic aureus depicting Gaius and Lucius Caesar. There are a selection of interesting rarities throughout the section, for example an extremely rare denarius of Pescennius Niger and an equally rare and extremely fine antoninianus of Gallienus, possibly one of only two known.
The end of the Imperial section and the Byzantine section offer a number of rare bronzes from Cherson, of particular note is an exceedingly rare pentanummium of Justinian I and a Leo I maiorina of unusually high grade for the type.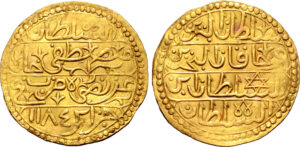 The sale continues with Islamic and Modern & Medieval selections with notable and desirable coins in each. A very rare gold sultani of Mustafa III and some attractive dirhem weights can be found in the Islamic section and an extremely rare denar of Samuel Aba from Hungary is a particular highlight from the Modern section. The sale is concluded as usual with our ever-popular large lot offering.
To view lots and submit your bids now, click here.
For more information on this and others sales go to the auction house's website.