[bsa_pro_ad_space id=4]
Roma Numismatics' E-Sale 63
Roma Numismatics' E-Sale 63 features 1,462 lots of Celtic, Greek, Judean, Roman, Byzantine, Islamic, Medieval and Modern (World) Coins. The auction will end on Thursday, November 7, 2019, from 1:00 PM local UK time, with one lot closing every 15 seconds. An 18.5% buyer's premium will apply to this sale.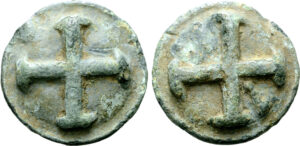 This sale offers our penultimate group of selections from the esteemed Hermann Lanz collection. Collectors can take the opportunity to acquire coins boasting this excellent pedigree.
Throughout the sale are further coins from the collection of Dr Nicholas Lowe, many of which are desirable for their strong sale provenances. The first group from this collection, offered in Auction XVIII, garnered a lot of interest and engendered energetic bidding.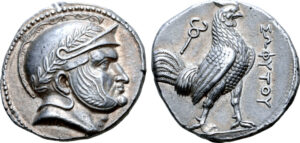 Highlights in the Greek section include an extremely rare oktadrachm of Abdera, an equally rare and very high grade tetradrachm of Sophytes and a historically important tetradrachm of Kamnaskires III displaying a previously unrecorded regnal date. This category also showcases a sizable selection of Seleukid coinage including an extremely rare joint bronze issue of Seleukos I Nikator and Antiochos I Soter.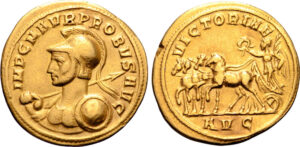 The Roman provincial section includes a number of desirable coins of the empresses, such as an extremely rare and unpublished bronze of Otacilia Severa from Damascus and an extremely rare assarion of Julia Domna from Phigaleia.
Following a large Republican section, which includes some noteworthy early cast bronzes, the Roman Imperial section is well represented by coinage from a considerable number of emperors and empresses: particular highlights are an attractive and rare sestertius of Diadumenian as Caesar, a very rare Probus aureus, a high grade and rare Constantine I solidus and a very rare siliqua of the usurper Jovinus.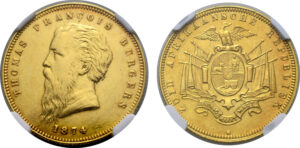 The Byzantine offering presents some particularly high grade pieces, such as a mint state Tiberius III Apsimar solidus and a good extremely fine and provenanced Philippicus solidus.
A notable section in this sale is our large Medieval and Modern selection. This growing interest area for Roma Numismatics showcases fascinating pieces from across the globe, in particular the very rare and famed Burgers South African pond with the portrait of the president Thomas François Burgers and a rare American gold 20 dollar piece.
The sale is concluded by a group of modern reproductions, suitable for buyers looking for buyer to fill a slot in their collection and our ever-popular large lot selection.
To view lots and submit your bids now, click here.
For more information on this and others sales go to the auction house's website.