[bsa_pro_ad_space id=4]
Roma Numismatics Auction XVIII Realized Over £3 Million
In Auction XVIII of Roma Numismatics, on 29 September 2019, 1,367 lots went under the hammer, and bidding from the floor, live-internet, telephone and site bidders resulted in total sales of £3,143,566 (excluding fees) being achieved on behalf of the consignors.
Sale Highlights: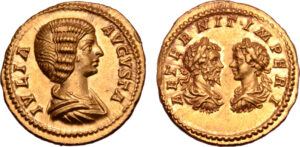 Lot 1188: The excessively rare aureus of Julia Domna in Fleur de Coin condition, sold for £80,000 from an opening price of £40,000.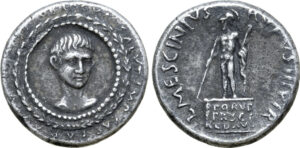 Lot 1049: An extremely rare and extremely fine Augustus denarius from the Dr. Nicholas Lowe collection sold for £50,000 from an opening price of £20,000.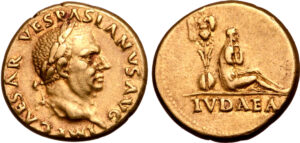 Lot 1119: An extreme rarity from the Judaea Capta series, a Vespasian aureus from the Tarraco mint sold for £38,000 from an opening price of £24,000.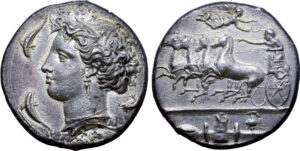 Lot 530: A stunning and toned dekadrachm from Syracuse, signed by Euainetos sold for £34,000 from an opening price of £18,000.
Click here to see the full list of results.
Coins Available for Direct Purchase
Any lots that did not already sell in the auction are available to purchase at fixed prices in the new shop feature on the Roma Numismatics website. They will be available for a limited time only, and will be returned to their owners once the unsold lot period expires.