[bsa_pro_ad_space id=4]
Roma Numismatics' E-Sale 62
Roma Numismatics' E-Sale 62 features 1,444 lots of Celtic, Greek, Judean, Roman, Byzantine, Islamic, Medieval and World Coins. The auction will end on Thursday, October 17, 2019, from 1:00 PM local UK time, with one lot closing every 15 seconds. An 18.5% buyer's premium will apply to this sale.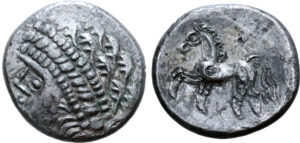 This sale is started by our now familiar selection of coinage from the esteemed Hermann Lanz collection. These coins come with an excellent pedigree, not only owned by the famed numismatist but also published by M. Kostial under the auspices of the Staatlichen Münzsammlung München.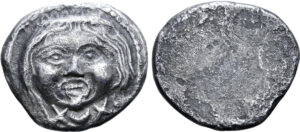 The Greek section features some very rare examples of Etruscan coinage, including an apparently unrecorded 20 asses from Populonia. There are also a selection of attractive Kyzikos staters, boasting an extremely rare type with facing Gorgoneion.
The Judaean section also features rarities from both Decapolis and Caesarea Panias, depicting Faustina II and Titus respectively. Following on to the Roman Provincial section, highlights include an Antinous drachm of Alexandria and an attractive bronze of Marc Antony and Cleopatra.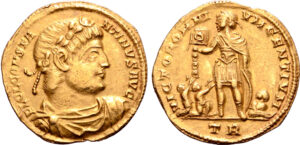 Both the Roman Republican and Imperial sections in this sale present coins with excellent provenance: A C. Poblicius Q. f. Serrate denarius from a Lanz sale in 1959, a Domitian denarius originally from both the Michael Kelly Collection of Roman Silver Coins and the Aloysius Lynn Collection, and a Constantius II solidus from the Leo Biaggi de Blasys Collection are of particular note.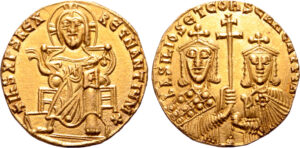 The Byzantine section showcases high grade coins such as a mint state Basil I solidus and an extremely fine Andronicus I Comnenus tetarteron. The Islamic section highlights include an extremely rare Fulad Sutun dirham and a rare 'Abd al-Rahman III al-Nasir dinar preceding Roma Numismatics' growing modern section and our ever popular large lot selection.
To view lots and submit your bids now, click here.
For more information on this and others sales go to the auction house's website.