[bsa_pro_ad_space id=4]
Peus Auction Featuring Rarities from Antiquity to the German Empire
ATTENTION: The auction was postponed to 16/17 June!
On 23rd April 2020 the 426th auction of auction house Dr. Busso Peus Nachf. Starts at the Fleming's Selection Hotel in Frankfurt. In its 150th year of existence, Peus opens their auction with a balanced selection of ancient coins, mainly from the Greek and Roman world.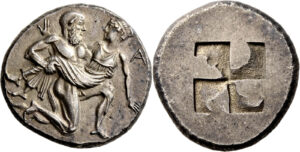 The range of Greek coins, most of which have a well-documented provenance, includes some particularly high-quality specimens such as two pretty Rhodian drachms, a high-class stater from Thasos and a pretty dinar from Chadragupta.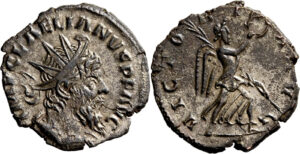 In the area of the Roman Empire, the rarities such as the sesterces of Plotina and Manlia Scantilla as well as the silver coins of Laelianus and Constantins III are particularly worth mentioning. Following the more than 400 individual pieces, a further 2593 ancient coins will be auctioned, which are divided into 61 lots, each containing between 2 and 294 pieces.
As always, the following segment begins with an offer from world coins, from which a group of Russian rubles in exceptionally beautiful condition sticks out. The range of Habsburg and Princely German coins includes series of Baden and rare Rhenish Goldguldens.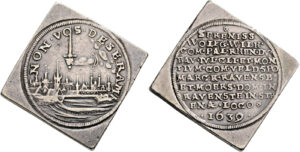 Other remarkable items are a square Reichstaler, 1639, from the Duchies of Jülich and Berg, an extremely rare ducat from the Archdiocese of Mainz, 1795, struck to pay the defense costs, or a very rare gold medal of the Duchy of Baden on the Peace of Rastatt in 1714.
The center of this time's modern coin auction is the range of the German Imperial Coins after 1871. Many of which are in excellent condition and partly preserved in NGC and PCGS slabs with high grading and therefore of high interest for investors. Finally, there are modestly estimated lots and numismatic literature, sometimes in bundles. The possibility of live bidding via Internet will be available again.
All coins of the auction can be found on the Peus website and on sixbid.
Here you can register or send pre-bids for Auction. If you are already registered to MyPeus you do not have to register again.
Due to the current Corona-situation, the shop is closed until otherwise announced. Meanwhile, you can contact Peus via e-mail. The team will answer all requests as fast as possible. Orders are processed regularly and are dispatched after 3 working days at the latest.