[bsa_pro_ad_space id=4]
February 19, 2015 – Numismatic Conservation Services (NCS) and Paper Money Guaranty (PMG), two affiliates of Numismatic Guaranty Corporation (NGC), will now accept submissions in Munich. NGC, NCS and PMG are independent members of the Certified Collectibles Group (CCG).
CCG opened an NGC branch office in Munich in August 2013 to simplify the process of submitting coins to NGC for collectors and dealers throughout the European Union. Every submission to NGC in Munich is fully insured and the office handles customs clearances. Many collectors and dealers have benefited from the Munich office's white glove approach.
Based on increased interest among collectors and dealers in Europe, CCG will now add NCS and PMG branch offices to this facility to accept submissions to NCS and PMG at its Munich office. Submitters will enjoy the same simple and secure process for NCS and PMG submissions in Munich that they have experienced with NGC.
Founded in 1987, NGC is the world's largest third-party coin and paper money grading service with more than 31 million coins certified. Around the world, collectors and dealers choose NGC because of the added confidence that comes from NGC's accurate, consistent and impartial grading as well as its comprehensive guarantee of grade and authenticity.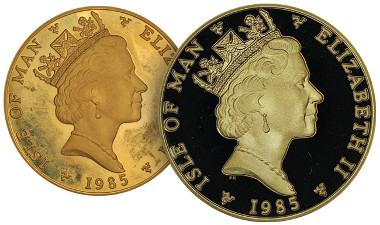 The world's first professional coin conservation service, NCS pioneered a scientific approach to numismatic conservation when it was established in 2001. NCS conservation safely removes harmful surface contaminants, stabilizes a coin's surfaces and can often dramatically improve a coin's eye appeal. Today, NCS has handled more than 600,000 coins with a total fair market value of more than US $1 billion.
Celebrating its 10 year anniversary this year, PMG has graded nearly 1 million notes from around the world. Every note that is certified by PMG is backed by its guarantee of grade and authenticity, the strongest in the industry. This guarantee, combined with the expertise of PMG's fully impartial grading team, gives collectors and dealers greater confidence in PMG-certified notes.
For more information about NGC, NCS and PMG and to find out how to submit, contact the CCG Munich office by phone +49 89 255 47 545 or via email.
To get to the website of NGC please click here.