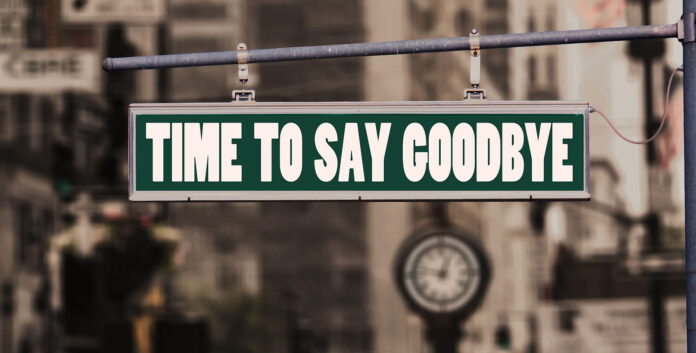 [bsa_pro_ad_space id=4]
Chapter 11 is a bankruptcy filing in the US that can be used by insolvent companies to try to get back on their feet by means of reorganization. The New York antique dealer Mallett has now entered such Chapter 11 proceedings – but there is no longer any talk of reorganization, it's only a matter of making assets liquid as quickly as possible and of limiting the damage. At first glance, this has nothing to do with the world of coins. However, a second look reveals how quickly companies are held liable because they belong to complex corporate groups.
Mallett – a Complicated Story
The antique dealer Mallett Antiques was founded in London in 1865 and has specialized in European furniture ever since. In 2003, Mallett expanded to New York with two branches. In 2014, Mallett became part of The Fine Art Auction Group, which in turn had been acquired by Stanley Gibbons the year before. And the name of Stanley Gibbons might make coin collectors prick up their ears. The long-established company in the field of stamps has been expanding for decades and bought Noble Investments in 2013, which owned the renowned London coin dealer Baldwin's.
Such acquisitions are not always meant to be held for a long time. Just four years later, Stanley Gibbons sold Mallett Antiques. However, the New York lease and subsidiary remained with Stanley Gibbons, as the well-informed Antiques Trades Gazette reports. And this has consequences for the entire group.
Liabilities and Dependencies
In our immediate surroundings, we all know of small companies that were not able to pay rent because no normal business was possible during and between the lockdowns of the last one and a half years. Something like this happened to the well-known fashion brand Stella McCartney, which stopped paying rent for its store in a prime New York location in April 2020. Perhaps you can already guess who sublet the location to the luxury brand. Right: Mallet New York. The costs amounted to USD 127,000 per month. However, fashion designer Stella McCartney believes that she does not owe any rent at all. As a result, Mallett was unable to pay the landlord. An early termination of the lease was just as impossible as reaching a settlement with the landlord.
The various companies of the Stanley Gibbons Group are obliged to support each other financially. In August 2021 the outstanding debts amounted to 4.3 million British pounds (ca. 5 million euros or 5.89 million US dollars) while the total assets of Mallett New York only amounted to 2.5 million British pounds (ca. 2.9 million euros or 3.4 million US dollars). At that point, the other companies of the Stanley Gibbons Group would have had to be involved, possibly Baldwin's too. However, companies of the Stanley Gibbons Group are also among the creditors of Mallett.
This tangled web of relations is further complicated by another player. Groups regularly need more money than they have: in order to acquire other companies or simply to satisfy their shareholders. This is where investors come in. And these investors are mainly interested in profits. In February 2020, at the start of the pandemic, the Stanley Gibbons Group made a deal with the London-based life insurance company The Phoenix Group. Since then, Phoenix has been a 58.09% majority shareholder and is apparently in a position to call in loans from the insolvent company. As the London Stock Exchange announced in a statement, Phoenix "signed a letter of intent stating their intention not to call in the loans and to continue to support the Group". The life insurer will wait and does not want to put any obstacles in Stanley Gibbon's way.
The Motto Is: Limit the Damage
Mallett, on the other hand, is to dispose of its assets as quickly as they can, which is made possible by the bankruptcy proceedings. The CEO of Stanley Gibbons, Graham Shircore, explained the decision: "It was always our hope that we could reach a negotiated settlement with all parties in connection with the New York lease. Unfortunately, this has not been possible with regard to one of the parties concerned. Therefore, in order to protect the Group's remaining assets and minimise the future liabilities the decision to place Mallett Inc in to Chapter 11 has been taken. Phoenix continue to show their support for the business and we hope that the Chapter 11 process in the United States can be concluded as swiftly as possible and in a manner which is optimal for all creditors which include a number of other Group companies."
Thus, a fashion brand struggling to sell their products in New York can have an impact on the coin trade. This time it looks like those responsible were able to prevent something like that from happening. But it becomes increasingly difficult to get a grasp of the liabilities within major corporate groups.
In 2013 we reported on Stanley Gibbons' plans to acquire Baldwin's and on the subsequent acquisition of Noble Investments (including Baldwin's).
The Antiques Trade Gazette reported on the bankruptcy process of Mallett.
The London Stock Exchanged published a press release on the matter.
You can also find the agreement between Phoenix and Stanley Gibbons online.
The issue of investors in the coin business was fuelled last year when the two major third-party coin grading companies were acquired by investors, first PCGS, then NGC.