[bsa_pro_ad_space id=4]
September 20, 2012 – On August 21, 2012 the Danish Nationalbank has inaugurated a new exhibition in its lobby presenting the Danish coinage since 1818. Additionally banknotes are shown too.
To give you an impression of how beautifully architect Teit Weylandt – in collaboration with Hans Denkov, the former director for the coin production – designed the space you may take a look at these pictures.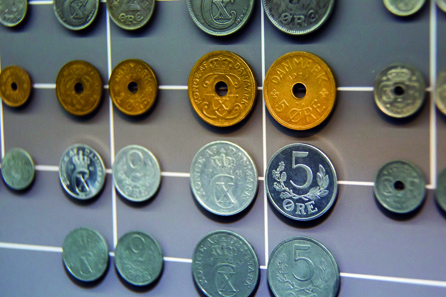 The gallery is open during the bank's opening hours from 9 am to 4 pm.
The Danish Royal Mint presents this new exhibition here.
More information about the Danish Nationalbank you can find here.
And you may also want to read a detailed article on the inauguration by Michael Alexander.