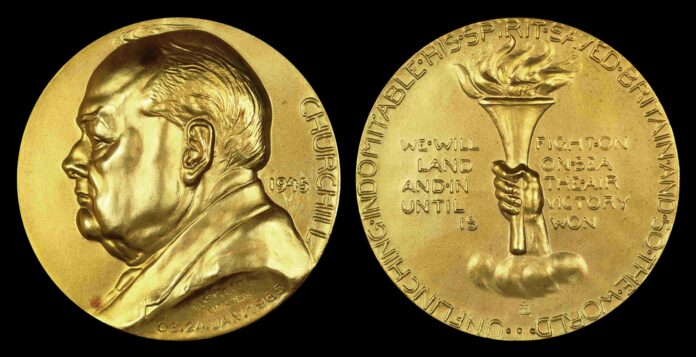 [bsa_pro_ad_space id=4]
Mowbray Collectables 24th Numismatic Auction
Mowbray Collectables 24th Numismatic Auction will take place on Friday, 6th March, commencing at 12.30pm, NZST, at the West Plaza Hotel in Wellington, New Zealand. In this auction, Mowbray offers 595 lots of coins, medals and banknotes.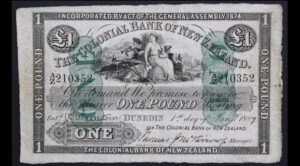 The Colonial Bank of New Zealand One Pound of 1887, Lot 512 (Est NZ15,000 or €8900), is one of possibly as few as four of the type held privately, grading gF. The Colonial Bank was major bank was absorbed into the Bank of New Zealand in 1895 after disastrous losses, including on loans to the Colonial Treasurer, and later Prime Minister, J G Ward. World Banknotes include UNC ranges from Zambia, Malawi and Zimbabwe, tracing the havoc of the notorious Zimbabwe inflation through to ZA replacement Zimbabwe Hundred Trillion Dollars.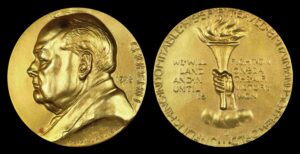 Gold coins include a rare Great Britain George IV Half Sovereign of 1821, S3802, Lot 201, with ornately garnished shields in aEF (Est $NZ4000), an 1887 5 Pounds in gEF (Est $NZ3500) and George VI 1937 plain edge proof Sovereign (Est $NZ4000). The best medal, by A Loewental for the death of Winston Churchill, depicts a hand holding a torch, issued by B A Seaby, 50 mm with 3.57 oz's of gold, UNC (Lot 397, Est $NZ9000).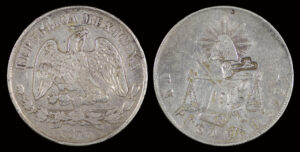 Other coins include the set of 13 World Wildlife Fund 25th Anniversary gold coins of 1986 – 88, (Lot 169, Est $12,000), with the China Wild Yak 100 yuan of 1986. Silver Crown sized coins include the scarce China "Birds over Junk" 1932 Dollar, UNC but some light green (Lot 28, Est $2500) and a China Chihli Dollar of Year 24 (1898), kmY65.2 in EF (Lot 23, Est $2000). From South America are the Peru Royalist 8 Reales 1824 JP, km130, with crowned 1824 counter stamped on a host Peru 8 Reale, with some green but AU (Lot 78, Est $2000) and a Cuba Revolutionary Peso of 1872 – 77 with thin key counterstamp, PCGS EF40, (Lot 40, Est $1500).
You can find all lots oft he auction online.